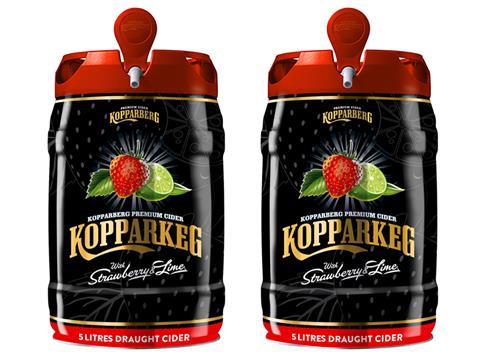 Swedish cider brand Kopparberg has created a 'Kopparkeg' to make sharing cider easier this summer.

The limited edition Kopparkeg will be available from Morrisons and Asda from mid-July and throughout August in the brand's 4% abv strawberry & lime flavour, with each keg containing five litres (rsp: £18).

Taking Kopparberg into a sharable product for the first time, the new format would provide consumers with "an even easier" way to enjoy fruit cider at social occasions during the summer, such as barbecues, said senior marketing manager Jodie Allis.

Strawberry & lime was the brand's fastest-growing variant and its second-largest, she added.