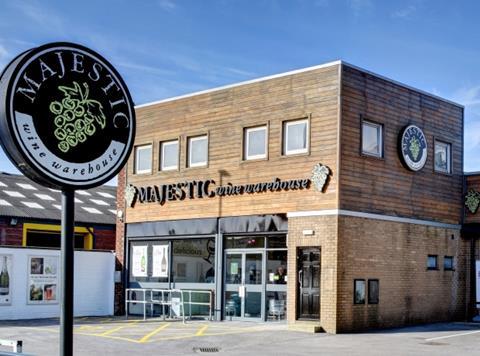 Majestic Wine is moving away from a "discount-led approach", with plans to focus on exclusive artisan releases over the coming year - including craft beer.
The retailer is launching a new own-label gin called Fyr, a 43% abv tipple made with Scandinavian pine needles, this month (rsp: £40/70cl), and would continue to work with breweries on exclusive beers, Majestic buying & merchandising director Richard Weaver told The Grocer.
"We're building our product strategy to move away from a fully discount-led approach to one that emphasises exclusive products and own-label," he said, adding the company had a "fairly aggressive programme of new product development" underway.
The retailer will continue to "experiment" with own-label craft beer, said Weaver, but would mostly focus on collaborations with breweries, such as its recent launch of Easy Peeler IPA, an exclusive beer brewed in collaboration with London craft brand Fourpure.
Focusing on craft and artisan products had "multiple benefits", he said. "It suits our style of selling, customers get a better product and it's a more profitable sector."
Beer is also a growing area of importance for Naked Wines, Majestic's online retail arm. "We've actually got our first Angel-funded craft beer, which we've done in collaboration with Tempest Brewing Company," said Weaver.
These developments represented "the kind of nimble, opportunistic buying that Majestic can do and the supermarkets can't," he added.
It comes as overall sales grew 5.7% to £217.3m across Majestic's business over the six months to 2 October, its latest results revealed this week, heralding a return to profitability for the retailer.
Naked Wines performed particularly well, growing sales by almost 15%, while Majestic Retail's sales slowed slightly compared with the previous financial year, still growing 2.3% to £120.6m.
CEO Rowan Gormley said: "The plan is on track. Two years in and profits are growing, our foundation is solid and we are ready to accelerate growth.
"The focus on empowering our wonderful store teams in Majestic Retail has finally borne fruit, with improved staff engagement flowing through into improved customer engagement, which means improved loyalty and retention."