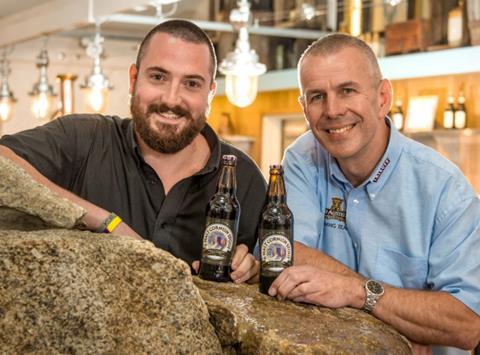 M&S has extended its partnership with St Austell Brewery to launch a Cornish stout.

The new 6 Malt Cornish Stout, available from this week, is a 4.5% abv brew made with six British malts - pale, crystal, chocolate, malted oats, smoked malt and roasted barley - mixed with English fuggle hops and Cornish spring water. A dash of liquorice root has been added to "give extra complexity to the brew".

The newcomer joins the retailer's existing range of three bespoke Cornish beers already produced by St Austell Brewery: Cornish Red Ale, Cornish Pale Ale and Cornish IPA.