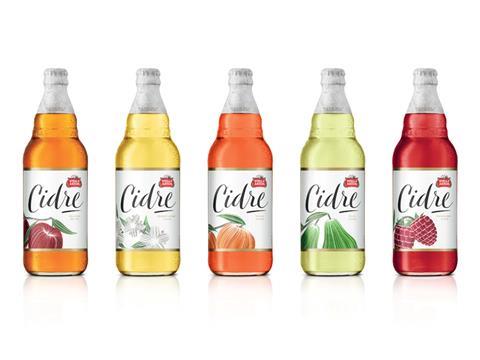 AB InBev has seen £23m wiped off its beleaguered Stella Artois Cidre portfolio as it fell prey to retailer rationalisation.

Sales of the cider portfolio plunged 40.4% to £33.9m on volumes down 42.6%, according to exclusive data for The Grocer [IRI 52 w/e 13 August 2016].

Stella Cidre, credited with driving cider's explosive growth (and inspiring a slew of copycats from rival lager makers) after its launch in 2011, continued its downward trend as a third of its fruit-flavoured SKUs - 13 out of 39 - were delisted across Tesco, Sainsbury's, Waitrose, Morrisons and Asda [BrandView].

Asda, having stocked the largest range, showed the biggest cull. "We recently reduced our Stella Cidre range following a continuing shift to more premium world ciders," said a spokeswoman for the retailer.

A significant 27% average price decline for Stella Cidre - across all the brand's available SKUs -suggests the portfolio also suffered from heavy promotional activity [BrandView].

This compares with a 6% price decrease throughout the overall cider category.

In July, AB InBev marketing director Nick Robinson told The Grocer: "Cidre needs to make a big step in terms of being as relevant as it was back at launch in terms of its look and feel".

The brewer declined to comment on the latest sales figures.