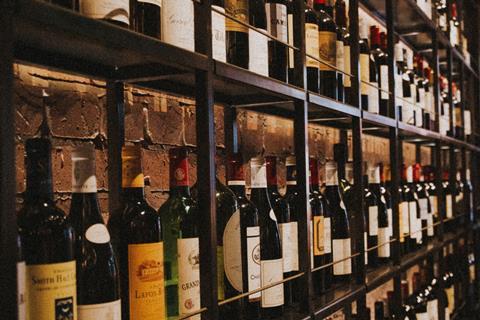 Wine prices look set to skyrocket in 2022 as suppliers struggle to absorb surging costs.
Many UK wine businesses have been holding back price increases, but are now reaching breaking point, industry sources say.
"We have been absorbing everything in terms of cost increases. We haven't been passing that on," said one supplier.
But "from 1 January you're going to see big changes. I think price increases will be advised over the next four to six weeks and you're going to see that translating to changes in retail pricing from the beginning of next year".
"Glass is going up. Labels are going up. Even capsules are going up – the inflation at the moment is just frightening."
Up until recently many retailers "have not allowed price increases through because they've said the consumer will not accept a higher retail price point", they added, but "because the retailers have open book costing models for their own-label products, they have seen the cost increases come through".
Many Wine & Spirit Trade Association members had been "buying [stock] forward, trying to keep price inflation from coming through to the consumer in the short term", agreed the trade body's CEO Miles Beale, but "I think that's likely to change before Christmas. We are seeing a few signs of it already".
It comes as nearly every wine producing region has faced extreme weather such as fires in Australia, Southern Europe and the US, as well as frost in the northern hemisphere this year.
In New Zealand, the 2021 harvest came in at 19% lower than the prior year. "Wineries are having to make tough decisions over who they can supply in their key markets," said New Zealand Winegrowers CEO Philip Gregan.
"I can't remember a 12 month period where there were so many challenges in so many regions," Beale added.