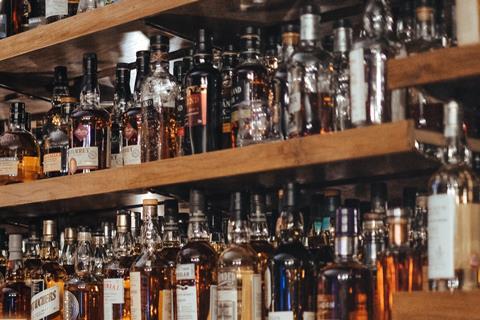 The Wine and Spirit Trade Association (WSTA) is hoping to crack down on "confusion" in the low & no spirits sector with new guidance for the category.
The guidance, which has been produced in partnership with the WSTA's Primary Authority Trading Standards Partners, aims to establish acceptable legal names, marketing text and general labelling requirements for low & no drinks.
Because low & non-alcoholic drinks are not legally defined by law, the WSTA is recommending brands use a "descriptive name" to inform customers exactly what is in them.
The WSTA said for drinks with a maximum abv of 1.2%, which are created using a distillate base or containing a defined spirit as an "influencing ingredient", suppliers should refer to the presence of that spirit in the brand name, such as "low-alcohol spirit made with gin".
However, drinks that did not contain alcohol, either in the form of a category-defined spirit or a neutral alcohol, should not refer to it in their descriptive name, it said.
Despite containing many of the same botanicals as alcoholic gin, a non-alcoholic spirit that doesn't use gin or contain booze should, for example, be called a "non-alcoholic drink flavoured with juniper, lemon zest and cardamom", it said.
It comes on the back of "a huge amount of innovation and product development across the low & no-alcohol category in recent years", said WSTA CEO Miles Beale, adding the WSTA was responding to "confusion – for producers and for consumers" with its guidance.
It would "help promote clear, accurate and consistent labelling across the category, boosting consumer confidence", he said.
Willam Reed – the publisher of The Grocer – has launched an exhibition exclusively for the low and non-alcoholic drinks sector. For more information visit low2nobev.com