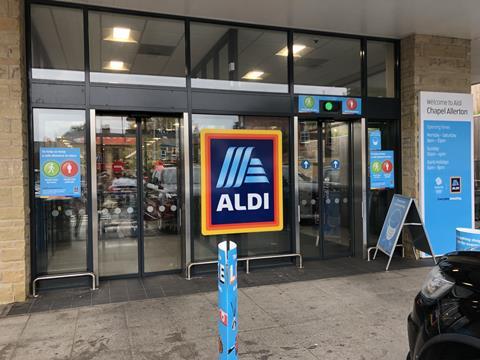 Aldi has appealed directly to customers not to stockpile as the country enters a new round of Covid restrictions.
In an email to customers, Aldi UK & Ireland CEO Giles Hurley has assured them there is no need for them to buy any more than usual, the behaviour that saw shelves stripped bare in March.
"I would like to reassure you that our stores remain fully stocked and ask that you continue to shop considerately," Hurley said. "There is no need to buy more than you usually would.
"We have remained open for our customers throughout the pandemic and will continue to have daily deliveries, often multiple times a day, across all of our products."
The Grocer revealed on Monday that supermarkets were warning against another round of panic buying but Aldi's is thought to be the first appeal direct to customers since the first wave.
Hurley's email followed prime minister Boris Johnson's announcement yesterday of a fresh wave of restrictions that could last up to six months, including a 10pm hospitality curfew and a u-turn on working from home.
Shopworkers will also be required to wear masks from tomorrow (24 September) under the new rules. With less than 24 hours to go, there remains confusion over whether the requirement will apply to workers behind a checkout screen.
Hurley said: "We ask that customers continue to wear a face covering when shopping with us, unless they are exempt from doing so. Our store colleagues will also continue to wear face coverings whilst working in store."
His email reassured customers that Covid safety measures remained in place at Aldi, including traffic lights at store entrances to control shopper numbers.
Hurley also reminded customers of Aldi's recent online grocery initiatives, including a Deliveroo trials in some areas and a click & collect service that goes live for customers at its Loughborough store today.