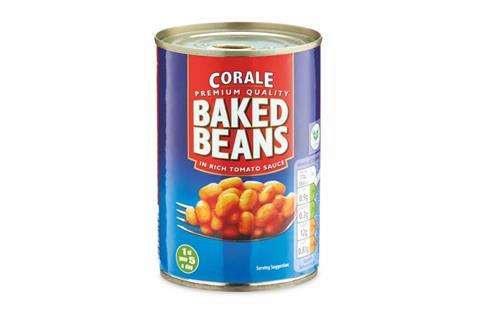 Aldi is ditching plastic shrink wrap from baked bean multipacks in a trial at 86 stores across the Midlands.
The discounter is taking the step by in effect ditching the multipack, and instead simply applying a multibuy discount for customers who arrive at the checkout with enough tins.
It means shoppers who buy four cans of Corale baked beans, priced at 29p individually, will pay the multipack price of 96p.
If successful, the move would be rolled out to all Aldi's 906 UK stores, saving 156 tonnes of plastic a year, Aldi said.
"We are committed to reducing plastic and unnecessary packaging wherever possible, while still offering the highest-quality products at the lowest prices," said Aldi plastics and packaging director Richard Gorman.
"This trial offers customers the best of both worlds, allowing them to benefit from multipack prices without the plastic waste."
It follows a commitment announced by Aldi in July to halve the volume of plastic packaging it uses by 2025.