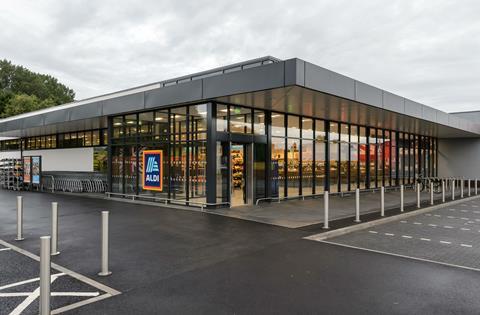 Aldi has set out plans to install a network of 40 reverse vending machines across its stores in Scotland, as the country pushes ahead with plans for a controversial deposit return scheme.
The machines, which will be used for the collection of plastic and glass bottles as well as steel and aluminium cans, come with DRS due to be rolled out north of the border in July 2022.
Aldi said it had opted to use machines able to handle almost 25,000 units a week but said they were so large they would have to be housed in the car parks of stores.
"Due to the high volume of footfall in Aldi stores, there is expected to be a high use of these machines, collecting up to 24,500 units on a weekly basis," said an Aldi spokeswoman.
"The RVMs are available in a range of sizes and Aldi will seek to use the largest size where possible in order to meet the anticipated demand.
"Due to the size of the units and the typically highly efficient layout of an Aldi store, it is not physically possible to locate the machines within the building."
Talks between the industry and the Westminster government about the rollout of DRS south of the border kicked off last week, although there have been calls for the move to be suspended because of the cost of the coronavirus outbreak and the anticipated £2.2bn cost of installing machines across the UK.