With household budgets squeezed by rising costs of living, shoppers are turning to cheaper alternatives for their favourite foods. And Aldi has expanded its Fakeaway range in response to the demand.
The discounter's frozen ready meals, which bear a striking resemblance to meals from chains like McDonald's, KFC, Shake Shack and TGI Fridays, have flown off shelves in recent weeks. More than 5,000 Fakeaway products were sold every hour Aldi was open last week, the discounter says, with the 12 Chicken Nuggets & Dips proving particularly popular.
"Aldi has seen over a 150% surge in sales versus last year, across its frozen Fakeaway range, with over 20 new products being added to the range since the start of the year," a spokesman told The Grocer.
See how your favourite fast food fix compares with Aldi's version and the price difference that will make it taste so much better. Remember Ronald, imitation is the sincerest form of flattery.
*Restaurant prices may vary by location
Big Stack
£1.79/204g vs McDonald's Big Mac £4.29/240g
Saving: £2.50
The classic McDonald's Big Mac for less with the Big Stack, says the discounter. Complete with a three-part bun set-up and a sachet of Big Mac-style sauce, this burger is microwavable from frozen in minutes, meaning no more waiting by the door for Uber Eats.
Despite weighing less than Maccies' most famous burger, Aldi's imitation contains 102 more calories.
French Fries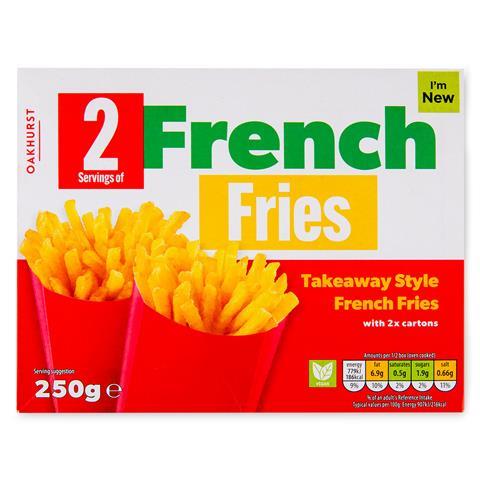 £1.49/250g vs McDonald's Medium Fries £1.29/114g
Saving: £1.09
New to the Aldi Fakeaway range is a pack of two portions of french fries. The chips even come in red pouches – all that's missing is a yellow M on the packaging.
Hot Chicken Wings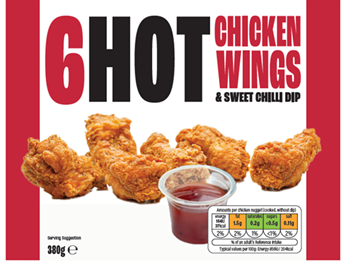 £2.49/6 wings vs KFC Hot Chicken Wings £3.18/6 wings
Saving: £0.69
Aldi is confident in its hot wings, the packs of which boast the same colour scheme as the Colonel's own KFC.
The hot wings take a good stab at replicating the flavour, even if KFC's original recipe blend of 11 herbs and spices remains safely under lock and key.
Read more:
Ziggy Fries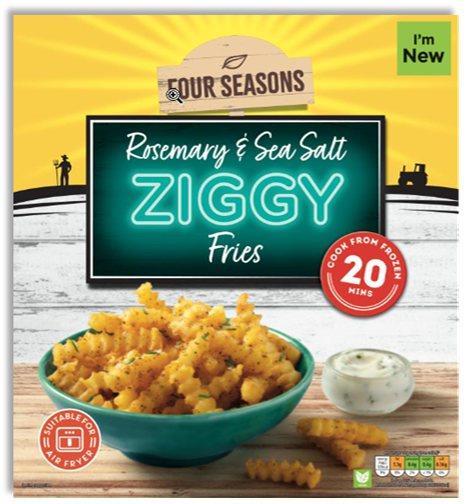 £1.99/750g vs Shake Shack Fries £3.25
Saving: £1.26
These crinkle cut fries are a less obvious copycat than some of the others on this list, but they are remarkably similar in appearance to Shake Shack's signature fries.
Aldi's new deep-cut crinkle fries are currently available with a rosemary & salt seasoning, which will save shoppers 39% when making the switch from Shake Shack.
Sesame Chicken Tenders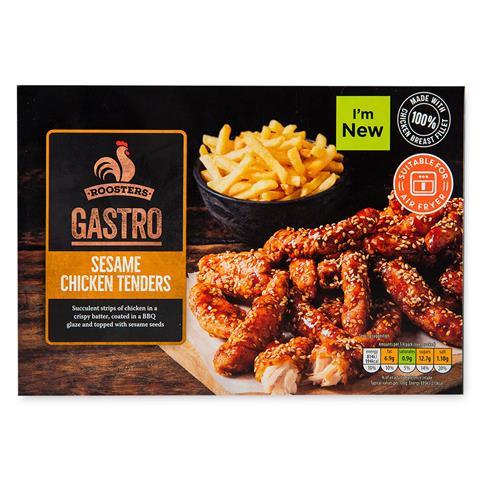 £3.49/385g vs TGI Fridays Sesame Chicken Strips £8.50
Saving: £1.51
Not even TGI Fridays is safe as Aldi introduces Chicken Tenders with distinct similarities to those appearing on its menu.
Select from Sesame Chicken Tenders – which are coated in a BBQ glaze and come with sesame seeds to sprinkle – or Battered Chicken Tenders – in a light and crispy batter alongside a 'fiery' chilli mayo dip. As is a must with budget-friendly NPD, they are ideal for cooking in an air fryer.
Hash Browns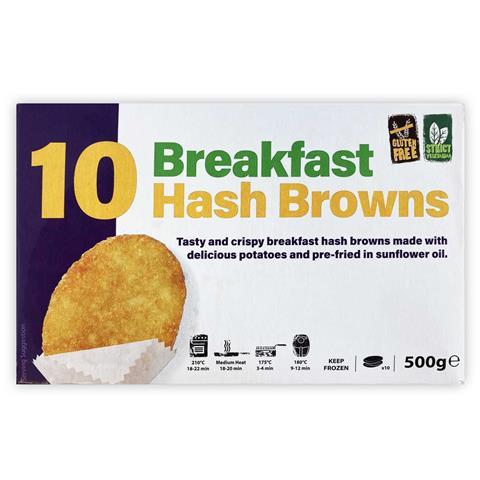 £1.89/10 vs McDonald's Single Hash Brown £1.89
Saving: £17.01
A hangover's best friend: the hash brown. With 10 for the price of one McDonald's hash brown, Aldi boasts an affordable alternative to the breakfast staple.
Chicken Nuggets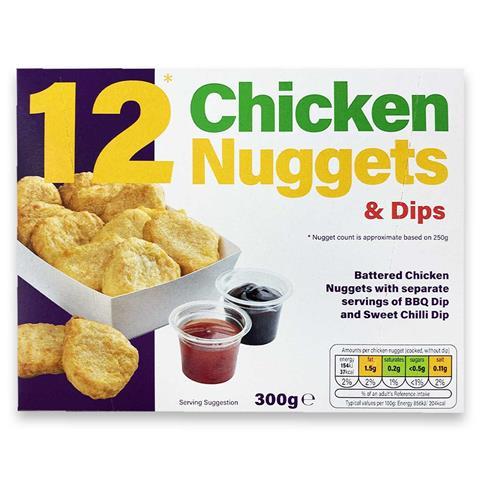 £1.99/12 vs McDonald's Chicken McNuggets £4.99/9
Saving: £3
With £3 saved, three bonus nuggets and two dips – tangy sweet chilli and rich BBQ – this McDonald's copycat even comes served in a cardboard box that Ronald would be proud of.