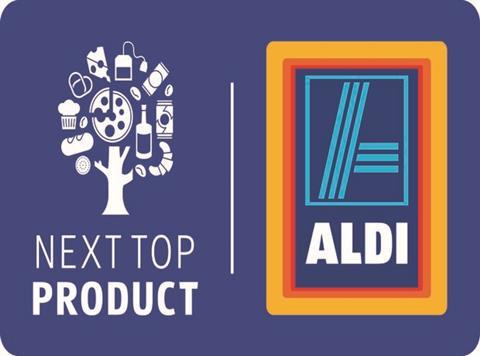 Aldi's Next Top Product competition for new food and drink brands in Scotland is returning for a second year.

Scottish producers have the chance to win listings in all of Aldi's 67 Scottish stores by filling out an online application form at www.foodanddrink.scot/aldi

Last year, Argo's Orkney Caramel Shortbread and Cobbs Chocolate Brownies won listings with the supermarket as part of deal worth more than £175,000.

"The search for Aldi's Next Top Product is a fantastic opportunity to discover new exceptional food and drink businesses from all over the country and give them the opportunity to compete with long-established brands," said Aldi Scotland group buying director Graham Nicolson.

"Given the success of 2015's search, we've brought it back again this year to give more Scottish producers the chance to secure their big break. We're looking forward to receiving application forms from a wide range of producers."

Scotland Food and Drink chief executive James Withers added, "In addition to getting on to Aldi shelves, the winner will get great support to build their own capabilities, including working with the retailer's buyers to make the most of the year's listing and to focus on elements such as product design. I'd encourage producers to enter this competition; it's a worthwhile exercise for companies regardless of whether they win."

To enter, Scottish businesses must be SALSA (Safe and Local Supplier Approval) accredited and have the ability to facilitate the demands of supplying over 67 supermarkets. The winning product will also be subject to an Aldi audit. Entries close on Friday 18 November.