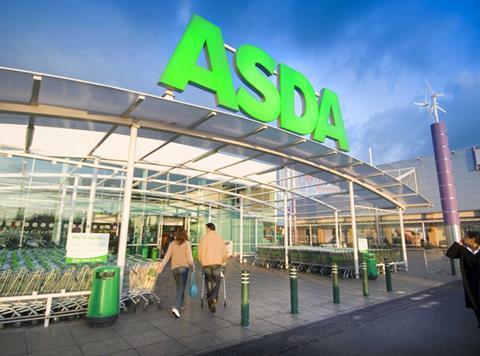 Asda is set to announce a "new internal structure" that could result in up to 200 redundancies at its head office.
The retailer will brief senior managers on who will be let go today, according to The Times, following a review by management consultancy McKinsey.
McKinsey was hired last February to assess Britain's second biggest supermarket ahead of the launch of its new five-year strategy, in which Asda aims to invest £1bn into lowering prices and potentially enter the c-store channel.
"In the spirit of openness, we've let our colleagues know that we will be having some more detailed discussions with them about a new structure," said an Asda spokesman. "We had reviewed our business after recognising a structural change taking place in the retail market. Consequently, we have been talking to our colleagues for some time about the need for change."
Asda suffered a 0.3 percentage point decline in market share during the 12 weeks to 2 March; its share fell from 17.8% in the same period last year to 17.5%. However, despite the well-documented impact of Aldi and Lidl on sales at Asda and its big-four rivals, boss Andy Clarke said he was confident consumers would choose Asda over the discounters if the price was right.
He said last week: "If we get within a narrow margin of the price of the discounters, where would you go? You can go to a superstore that has got everything from George fashion to fresh food and it's a very different shopping experience to a discounter."
Read this: Britain's 100 Biggest Grocery Brands