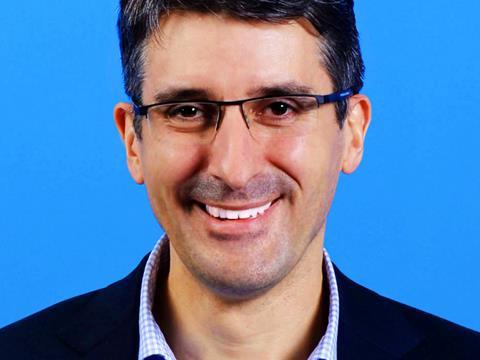 Asda boss Sean Clarke has insisted there is growing momentum in Asda's fightback despite the retailer seeing sales fall by 2.8% year on year in the first quarter of 2017.
Net sales increased 0.9% over the period and the performance is an improvement on the figures for previous quarters. In the fourth quarter of 2016, like-for-like sales were down 2.9% and down 5.8% in the third quarter.
The UK figures show the impact of tough trading conditions in the UK and the extent of the turnaround mission facing Clarke, with a 2% fall in traffic and a 0.2% fall in basket sizes, although it was also affected by the timing of the later Easter holiday.
Speaking about Asda's performance in the quarterly earnings update to analysts, Walmart CFO Brett Biggs said: "Turning to the UK, net sales increased 0.9% and comp sales declined 2.8%.
"When normalizing for Leap Day last year and a later Easter this year, we continued to see sequential improvement in the underlying business, including customer traffic and ticket. We're confident we're on the right track."
Asda president and CEO Clarke added: "We're pleased that the momentum of Q4 has continued into the New Year with a third consecutive quarter of improvement. We're delivering more consistently for our customers, particularly in fresh food, service and availability - both in stores and online. Participation in our award winning own-brand ranges has increased as we focus on increasing its value and quality and make sure we are offering the right ranges for our customers. We were pleased to receive industry recognition for these ranges and our online service in recent weeks.
"Despite this progress we are in no way complacent and there is still much for us to do. Our colleagues continue to make improvements for our customers every day and I want to thank them for their hard work and the real difference they are making."