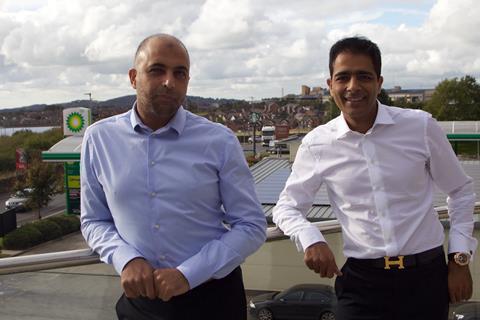 Asda has posted a 2.8% year-on-year increase in like-for-like sales in its third quarter, excluding fuel.
It represents a slowing of growth compared with its second quarter – when it saw like-for-like sales rise 9.6% year on year – despite continued investment in lowering prices.
However, Asda said it had also substantially reduced its debt leverage during its latest quarter.
The supermarket also announced continued inroads into the convenience sector.
In today's results, covering the three months until the end of September, Asda recorded revenues of £5.4bn, while like-for-like food sales increased by 3.2% year on year.
The growth was underpinned by a strong performance from its Just Essentials value range, which saw sales up by 21% year on year, having hit shelves for the first time in May 2022.
Across the latest quarter, Asda has run two price drop campaigns, covering over 600 popular products. The prices dropped by an average 10%, Asda said, taking the total invested in lowering prices this year to £130m.
"Despite inflation easing slightly, we know many families are still struggling, as disposable income for the average household is 10% down compared to two years ago," said Asda co-owner Mohsin Issa.
"Throughout the quarter we have been focused on helping customers save money whenever they shop with us, and this remains our key focus."
Asda told investors it had also repaid a £200m loan facility used to acquire the Co-op's convenience stores and forecourts business last year. It said the repayment was made possible by Asda's strong cash generation in the year to date, which reduced the retailer's total debt leverage to 3.8x.
Asda CFO Michael Gleeson said: "Asda has a sustainable capital structure, strong cash generation and clear strategy to deleverage over time, as the early repayment of the loan facility used to acquire the Co-op business demonstrates."
It comes in the same week Asda launched its 100th convenience store.