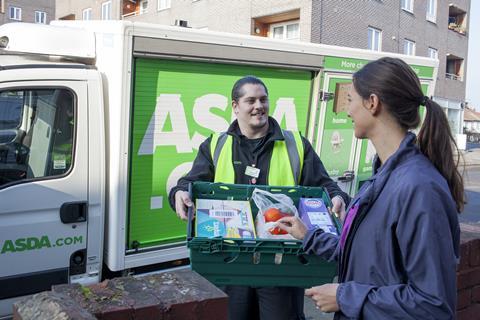 The service is expected to launch via a new website at the end of this week

Each box will contain 32 different products, including rice and pasta, bread and vegetables
Asda is launching what it claims will be the largest food box range for vulnerable customers.

The food box service is expected to launch at the end of this week, although Asda said it would not reach full capacity until the end of next week.

By then it plans to produce up to 16 of the boxes a minute, each containing 32 different products, including cereals, rice and pasta, bread, tinned fruit and vegetables as well as some snacks.

The boxes will be priced at £30 and be available via a new website, with Asda saying it was keen to avoid adding pressure to its existing grocery home shopping site.

It said a daily limit of boxes would be set to ensure it could commit to delivering to customers throughout the week, although it has yet to confirm the number.
"Our aim is to provide a food parcel solution containing essential cupboard items to respond to vulnerable customer group needs, particularly those who are elderly and/or self-isolating," said an Asda spokeswoman.

"If our customers respond well, we'd look to increase the capacity of the box to include fresh items for a full solution."

The move by Asda follows similar schemes launched by other retailers including Morrisons, M&S and Aldi.

Morrisons introduced the first such service in the middle of March. It said it has seen "phenomenal" demand from customers and has since launched special parcels themed around VE day, which sold 8,000 boxes over the weekend, double the original planned production run, as well as a barbecue-focused box launching this week.