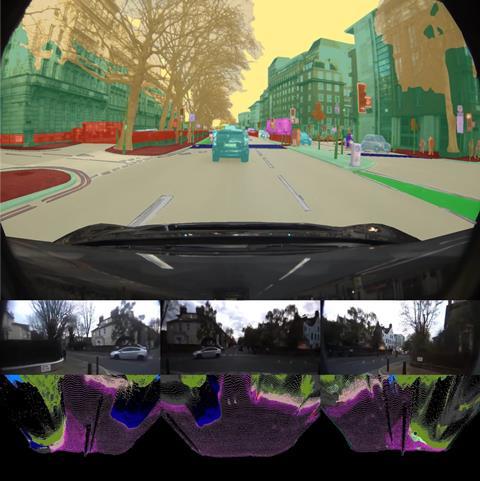 Asda is to trial autonomous grocery delivery vans, working with self-driving vehicle firm Wayve to "help navigate complex urban delivery routes in London".
The trial will commence early next year and last for 12 months. The van will be loaded with cameras and computers and drive under its own control, although "under the supervision of a Wayve safety driver throughout".
Unlike other driverless vehicles, Wayve's technology "learns much like a person does" the start-up said, and doesn't rely on "virtual infrastructure or costly sensing and mapping".
That allows its autonomous vehicles to drive under their own control in complex, never-before-seen environments.
Asda is the first company to test Wayve's solution commercially.
"We want to explore how autonomous vehicle technology can enhance our operating model as well as the experience for our colleagues and customers," said Simon Gregg, VP online grocery at Asda.
"We are pleased to partner with Wayve on this trial. Over the course of the last year, demand for online groceries has grown significantly, and we continue to push new boundaries in terms of retail innovation and technologies that can help us develop the most sustainable last-mile solutions for our business," Gregg added.
Wayve was founded in 2017 by a team of deep learning experts from the University of Cambridge, and demonstrated its driverless vehicle tech on public roads for the first time in 2019. It raised $20m later that year and opened its robotics facility in London King's Cross with a fleet of autonomous Jaguar I-Pace vehicles. Last year it secured additional funding, taking the total raised to $44m.
"Last-mile delivery represents an ideal first use case for the Wayve Driver, which can navigate the complexities of urban driving and easily adapt to new routes. We are excited to be working with Asda as our first commercial partner," said Wayve CEO Alex Kendall.
"They have a proven track record of delivering innovations in online grocery shopping that improve customer experiences. This makes them an ideal partner to support the development of autonomous vehicle technology," Kendall added.
Several retailers are exploring the potential of driverless delivery vehicles. In April, Ocado announced a partnership and £10m investment in Oxford-based autonomous vehicle software company Oxbotica. Ocado said the partnership will include vehicles that operate inside Ocado's CFC buildings and surrounding yard areas, as well as last-mile deliveries and kerb-to-kitchen robots.
Earlier this month Wilko invested £3m in an autonomous delivery company, which aims to have its driverless vehicles on UK roads by 2023.
Co-op has for a number of years worked with robotic delivery firm Starship to deliver groceries on behalf of Co-op and Tesco in Milton Keynes and Northampton. However, Starship's bots are much smaller than a car, and not road legal.