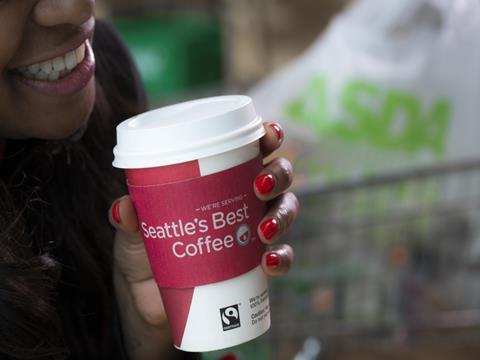 Asda has completely rebranded 70 of its in-store cafés as Seattle's Best coffee areas.

The Starbucks-owned speciality coffee retailer is making its UK debut with trials also active at selected KFC and Kiddicare branches.

Seattle's Best Coffee, which has locations throughout the US, said it would have 1,000 distribution points across the UK by the end of the year. A spokeswoman said it was "confident" Asda would convert all of its 252 in-store cafés.

"We chose to launch Seattle's Best Coffee in the UK because we want to bring over 40 years of coffee heritage and expertise to great retailers," said Starbucks' EMEA foodservice director Simon Hillier.