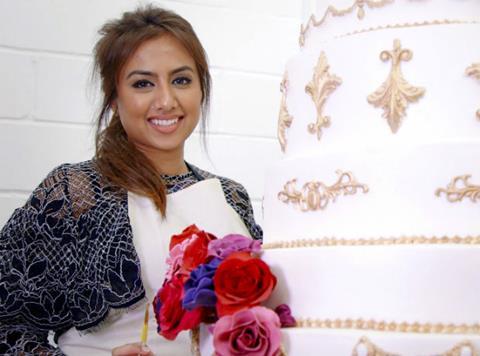 Cake has always come with competition. Women's Institute bake sales turning tense as members politely fight it out for the perfect Victoria sponge, or shamed parents grabbing shop-bought gateau and attempting to pass it off as homemade at the school fête. But it wasn't until a few years ago - and the advent of The Bake British Bake Off - that it got serious.

Gone are the days that wonky Rice Krispie cakes were acceptable, with works of baking art churned out 10 to the dozen by a new breed of baker featured in Extreme Cake Makers (Channel 4, 30 January, 5.30pm) along with their ever-more demanding clientele.

Baker Molly is tasked by her local dog swim centre with creating a scuba-diving pug fashioned out of three stone of Madeira sponge, while wedding cake connoisseur Nastassja is told by upmarket clients to dream up a cake 'that looks like it just came out of the gallery.' She designs an 'abstract interpretation of a flamingo' standing 2.8 ft tall and adorned with edible ruffles. As you do. And even rock bands are getting in on the act as Deeside-based cake maker Ben begins spooning 9kg of hand sculpted sugar paste onto a 2.5ft tall, 3ft wide replica of his bandmate complete with full-scale guitar.

They might all look fabulous - even the pug sees her likeness - but taste plays second fiddle to looks with most too scared to breathe too hard nearby, let alone dig in. All in all it's a cautionary tale: we've taken all this competitive cake making too far. Forget all this sugar craft and days spent sweating it out over a 'masterpiece'. Let them just eat cake.