Brits spent £54.4m less on beer & cider in the supermarkets last year [Kantar 52 w/e 27 March 2016]. So, what would encourage consumers to splash a bit more cash on a bevvy? We've teamed up with creative agency Coley Porter Bell to find out. Here's what it has come up with…
Misfits Cider
Britain is a nation of wasters. Food wasters that is. Brits throw away seven million tonnes of food and drink from our homes every year, with millions more binned before it even makes it into the nation's shopping baskets. Supermarkets are upping their focus on so-called 'wonky veg' and The Grocer has even launched its very own Waste Not Want Not campaign to tackle food waste.
Coley Porter Bell, meanwhile, went back to the very beginning of the supply chain for its contribution to Britain's food waste crisis. Presenting Misfits, beautiful apple and pear cider made using ugly fruit.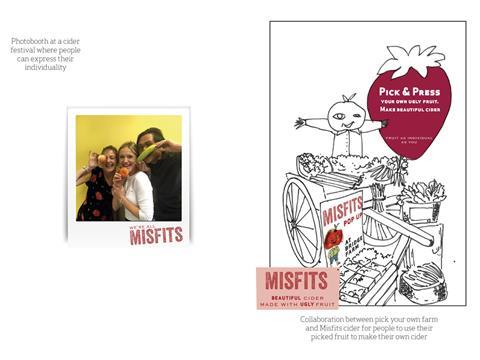 "'Misfits' believes no fruit should go to waste, which is why our cider is made only from the fruits too 'ugly' to make it to supermarket shelves," says Alex Ririe, managing partner at Coley Porter Bell. "We embrace their strange little imperfect-ness – and we believe everyone else should too. After all: an apple (or pear) by any other name tastes just as sweet."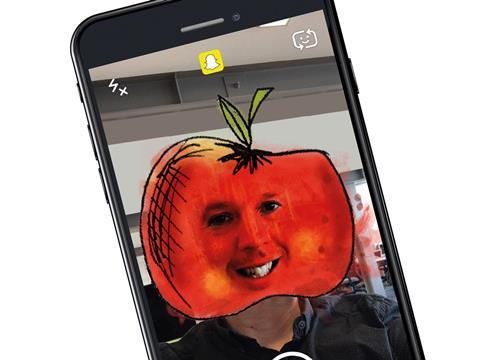 As well as being environmentally friendly, the brand is incredibly social with a Snapchat filter to allow consumers to turn themselves into a piece of Misfits' fruit. There'd also be photo booths at cider festivals where people can express their individuality as well as collaboration between pick your own farms and Misfits cider, allowing people to get involved in the cidermaking process.
Fe Stout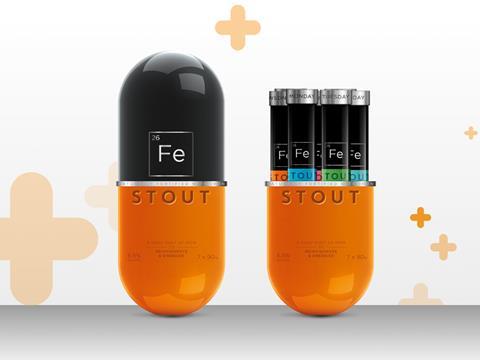 Move over Yakult, there's a new daily shot of goodness in town. And the best part is it's boozy. Fe Stout offers a daily dose of iron with a cool 6.5% abv to reinvigorate and energise the drinker.
"We live in such a fast-paced world and it is easy for the daily grind to take its toll," says Ririe. "Many of us look for quick fixes and tonics (as well as alcohol) to solve our ailments and niggles, which is where the visual language for Fe was born."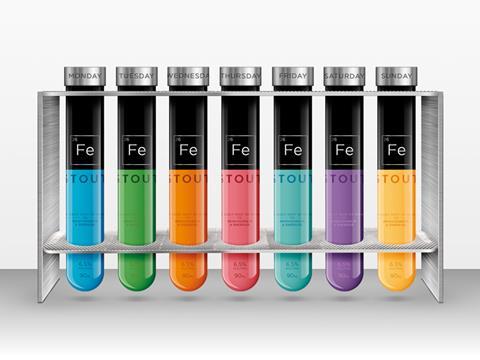 Stout was the perfect choice for this with its naturally high iron content. And, let's not forget the Guinness adverts of days gone by featuring the slogan 'Guinness is good for you'.
"Inspired by the visual language of pharmaceuticals, our brand encourages responsible and guilt free drinking by knowing you are dosing yourself with the benefits of iron to reinvigorate and energise through small shots of stout," says Ririe.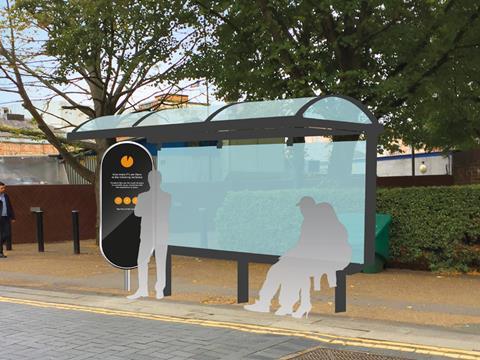 Containing seven tipples, the capsule houses enough stout for the week to help replenish energy levels. "The energetic orange hue derives from the periodic table; the colour used to categorise transition metals, of which iron is one."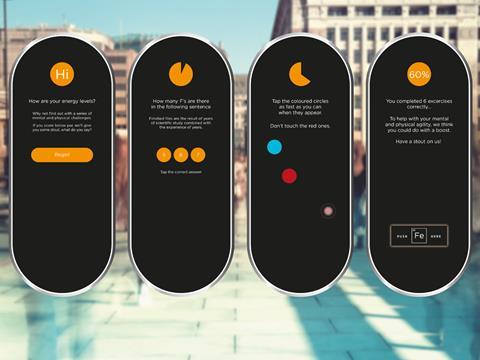 Fe Stout adds an interactive element by getting consumers to test their energy levels through a series of quizzes, found in places such as bus stops and other areas.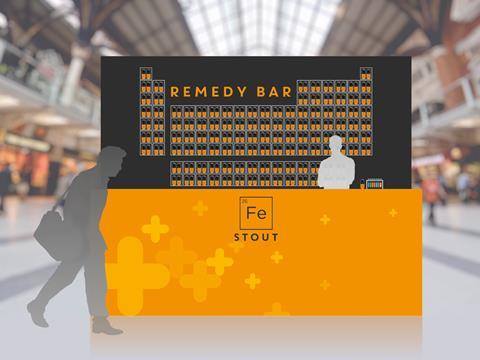 And, for a pick-me-up on the go consumers can grab a tipple from the Remedy Bar. Let's face it, it's probably way more fun than a juice bar with enough virtues to stop the average commuter from feeling guilty about that after work drink.
Pop lager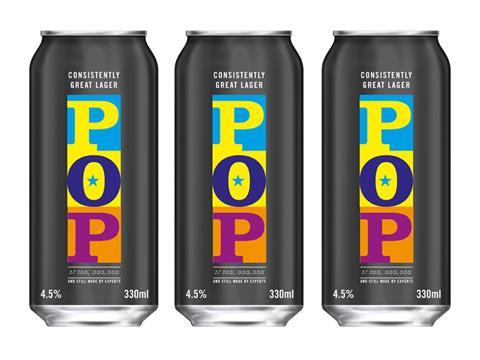 It's hard to miss the craft movement consuming beer & cider right now, with micro-breweries springing up across the country celebrating their individuality, small scale and hands-on approach. It's certainly giving the category behemoths a run for their money. But as the market gets crowded, CPB believes brands can create a virtue out of their lack of craft credentials.
Enter Pop – a "consistently great lager". "Pop' plays to the category of mass market lagers in its simplicity and iconicness whilst using a tongue in cheek reference to craft lager language in the batch numbering," explains Ririe. "Our brand stands for not only popular but also 'power of the people.' To be popular is a positive and does not have to be at the detriment of quality."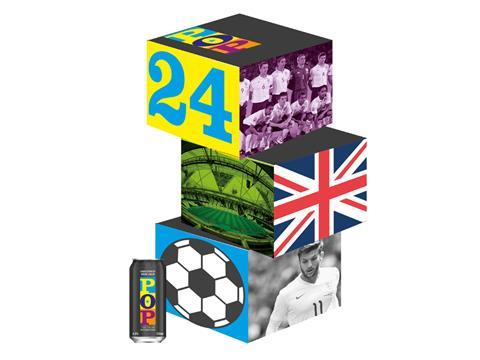 This unashamedly mass-produced lager channels the style and themes of pop art to celebrate its size and 'pop-ularity'. "As pop art championed more effective forms of mass communication and rebelled against ages of abstraction so have we," says Ririe.
"We'd also have special edition multipack boxes that encourage collective enjoyment of the product themed around social occasions such as the Euros or Glastonbury."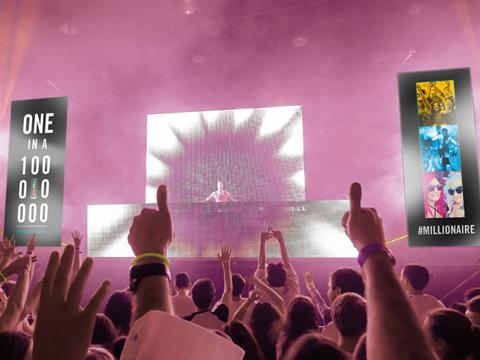 As part of this, Pop would engage with music festivals to create interactive screens allowing consumers to upload their own images using specific hashtags.
And, if that wasn't enough of a celebration of its mass appeal, Pop takes things one step further with its price drop, which sees the price lowered based on how many are sold over a given period. Drinkers can follow it on a specially developed app that tells them how many more pints to go until the price falls again.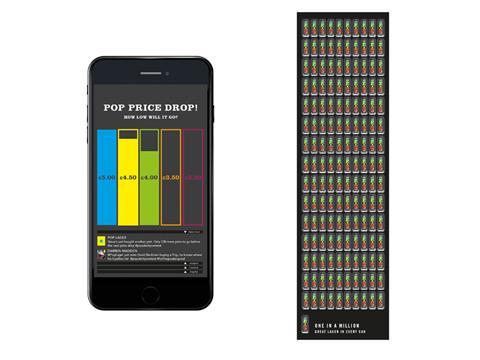 In asssociation with: