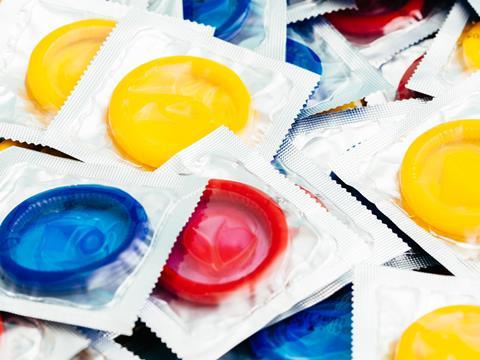 Heaven only knows what we will all be doing this time next year, darlings - perhaps we'll be car park attendants on the M2 to Dover, or managing a nice post-Brexit food bank or something. All I can say is it's just as well there aren't any really serious issues the government should be dealing with so that we can focus on the essentials, like determining which religious minorities the two main parties are prepared to throw to the lions in pursuit of the Essex vote.

Back in Grocery-land all we have to worry about is keeping the nation supplied with essentials, so it was of particular concern to me to read that Durex is having to recall some of its lines because they're failing tests for the grotesquely named 'burst pressure'. Oddly enough, this seems only to affect products sold through Tesco - I'm not at all sure what to conclude, dear readers, but as you would expect I have written directly to Drastic Dave to ask him to withdraw.

I'm also a little nervy about the soggy footfall figures this week, or at least I was until reading the commentary from the ever-insightful BRC suggesting that prolonged hot, dry weather in July had turned consumers' attention to eating and drinking but not to long indoor shopping trips. The implications of this are clear: as Britain rapidly becomes a globally warmed and rather remote desert island, what we need most of all is fewer big shops, more cosy cafés and our apples all picked by rosy-cheeked Men of Kent, not Lithuanian neurosurgeons. It'll be rather like the Island of Sodor in the 1950s. Except that the Fat Controller has been sent on an obesity awareness course and Thomas, Annie and Clarabel are managed by Northern Rail. All aboard!