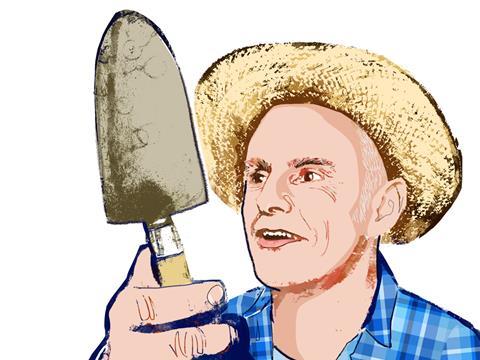 Nestled at the Perineum of the North (between Leeds and Manchester) the quaint market town of Huddersfield, with its award-winning Victorian architecture, ancient Iron Age Castle Hill monument and one of Yorkshire's top three Roy Orbison tribute acts, is the ideal resort for me to spend what might otherwise feel like an eternity of enforced leave before my return to the boardroom at Asda.
To give my old boss Mike Coupe his due, my exit from Sainsbury's was made very easy - facilitated, in fact, by two former coppers and an Addison Lee taxi that Mike paid from his very own expense account. He also personally drafted my heartwarming and nearly comprehensible valedictory press statement - "He leaves Sainsbury's retail and operations teams in excellent shape, along with our best wishes for the future." Nice touch.
Naturally I will be respecting the terms of my enforced gardening leave, as I emphasised to Andy Clarke only yesterday. I'm certain Andy's turnaround strategy will have taken full effect when I am able to take over - as Andy's loyal wingman, of course. Doubtless Asda will have passed some more nadirs by then and by actively shrinking the sales base and eliminating the tricky issues of having to replenish and clean the stores, Andy is tackling variable costs in an impressive way.
I'm also certain by cancelling Black Friday this year, Andy will end the death spiral of price cuts that has in any case never been Asda's core strategy. I'm less sure about ending the traditional in-store fights over dodgy white label electronics, though. Surely that's what Christmas in the North is all about?