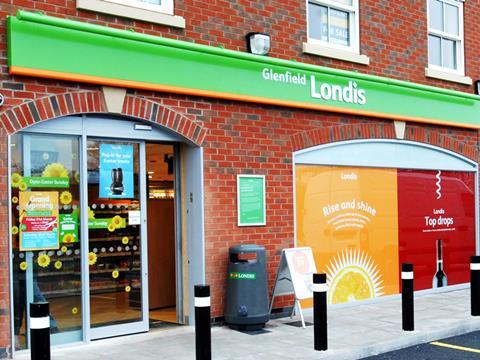 Londis is introducing Tesco-style promotions that offer deep discounts on fruit & veg.

The Fresh Five campaign, which launched last month, has strong echoes of the Festive Five deals that Tesco has successfully introduced around key trading periods such as Christmas and Easter. It is also one of the first signs of Tesco flexing its buying power in wholesale since completing its £3.7bn takeover of Londis owner Booker last month.

The Londis offers launched last week and run until 6 May. It has slashed the price of a five-pack of bananas from 99p to 69p. A 2kg bag of potatoes has been reduced from £1.19 to 69p and a 250g pack of tomatoes is also down to 69p from £1.09. Meanwhile a lettuce and whole cucumbers have both been cut from 79p to 49p.

A Booker spokeswoman said: "This is a new initiative to give Londis retailers some great pricing on five key fruit & vegetable lines. These deals are designed to both delight existing customers and also drive new footfall and spend into store."

Retail expert Bryan Roberts from TCC Global suggested there would be more to come on the pricing of fresh produce at Booker.

"Produce pricing has become a key battleground between the big four and the discounters, and indie retailers obviously need to keep pace to some extent - this will not be the last we'll see from Londis in terms of sharper pricing and it will be interesting to see what comes down the pipeline in terms of private label," he said.

"Likewise, the replacement of Brand Outlet in Tesco stores with bulk products indicate that synergies won't be a one-way street."

Earlier this month, Tesco revealed plans to rebadge Tesco own-label lines across Booker's symbol fascias, following a trial of 30 SKUs including ready meals.