This article is part of our Breakfast Digital Feature.
Meet the buyers…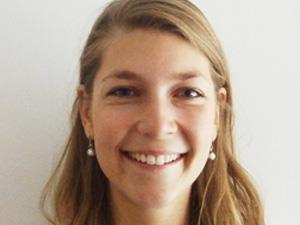 Lucy Evans, trading manager for chilled, Budgens
Lucy started her career in buying at Morrisons, joining as a trainee and progressing to a buyer for fresh produce. She joined Budgens in 2013 and was previously responsible for lunchtime products, deli and cooked meats before taking up her current position, which oversees dairy, food to go, deli and ready meals.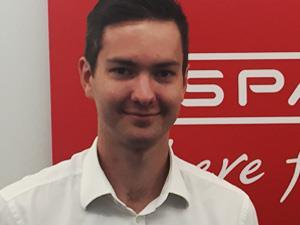 Henry Goodchild, trading manager - grocery, Spar
Henry joined Spar in April this year, and is managing the breakfast cereals, hot beverages, petcare, paperware and carrier bag categories. Previously he worked as a buyer in the foodservice sector, managing grocery and fresh food categories. Outside work he is a keen tennis player.
What was the best launch in breakfast over the past 12 months?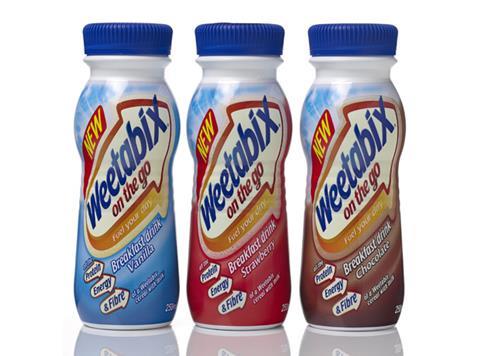 LE: For me, it would be the influx of breakfast on-the-go options within yoghurts. Lots of brands have come up with yoghurt and fruit, muesli or compote options and products like Yeo&Go, Onken Mixed Berry Muesli and Danone Activa breakfast pots have really helped consumers buy into yoghurt as a more exciting and convenient option.
HG: For me the best launch of last year was the Weetabix On The Go drink, which has been a great success since launching in January 2014. The key to this success within Spar has been to strategically position the product as an on-the-go solution rather than as a take-home ambient product. We have similar high hopes for the recently launched Weetabix Protein drink to complement the existing range.
A number of breakfast drinks have hit the market over the past year. How much potential does this subsector have? Where do you put breakfast drinks in store?
LE: Breakfast drinks and shakes are undoubtedly the next big thing - they offer super-convenience and can genuinely be consumed on the go, they're relatively healthy too so they have a wide appeal. We merchandise them within our food-to-go fridges towards the front of the store, which contains breakfast and lunch options.
HG: We believe breakfast drinks have great potential as more and more people eat breakfast out of the home. It is an interesting, non-traditional way to enjoy breakfast for people who might not do so otherwise, and we believe it will continue to grow over the next few years. We place our breakfast drinks in the chiller to have higher customer impact and fulfil their breakfast mission.
How has the reappraisal of what's perceived as healthy affected the breakfast category?
LE: I think this has had a massive effect but it's difficult to quantify because it really comes down to what people perceive as healthy for them. Sugar is certainly a hot topic, though, with lots of people more conscious of cutting down, particularly within breakfast.
HG: Ready-to-eat cereals have been hit hard as consumers question the health benefits. Customers are being put off RTE cereals with their high carbohydrate and sugar content in favour of a more balanced breakfast containing proteins and healthy fats. Some of the areas that are in growth are breakfast bars/biscuits and yoghurts for their digestive properties.
How are health trends affecting cereals?
HG: Health trends are massively affecting the cereals category. It can be clearly seen in the marketplace that sugar based cereals are in decline, being replaced with more naturally occurring sweeteners such as honey. As well as this, protein-enriched cereals are also becoming increasingly popular. Another trend affecting the category is an emphasis on wholegrain and multigrain cereals and cereal bars along with added vitamins and minerals.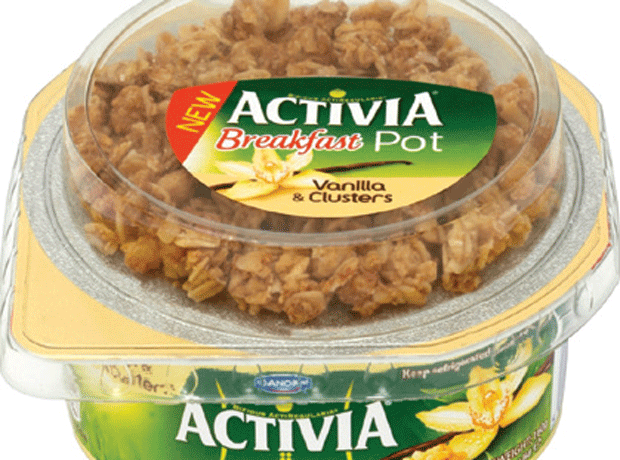 LE: Trends towards minimising wheat and milk products have undoubtedly had an effect and they have meant people are switching out of traditional cereals and moving more towards yoghurt and fruit or granola options. There has been a lot of NPD in yoghurts and more of a targeted approach specifically at the breakfast trade with on-the-go products like Yeo&Go, Onken Mixed Berry Muesli and Danone Activa breakfast pots all increasingly popular.
What about cooked breakfasts? Are you seeing an increased consumption in the key ingredients such as eggs and bacon? Why?
LE: The story here is all about protein. Consumers have really tapped into the idea of protein-rich diets and also the benefits of having a hearty breakfast. Eggs are up and are now a daily staple rather than just being reserved for weekends, and we're seeing a big increase in bacon, particularly medallions as people opt for the leanest possible options.
What's the best way for a supplier to approach you with a new product?
LE: Sending in samples is crucial and generates instant excitement. When you work with food and drink you really need to experience the products in order to understand them. However they need to come with, or be followed up by, a solid presentation that outlines the proposition, where it sits in the market, and have some sound commercials behind it, too.
HG: They need to present genuine customer insight, a good understanding of the Spar customer and an exciting multichannel marketing campaign. This must be supported by key commercials and a full-year launch package with agreed measures of success.
Any pet hates when approached by a brand with NPD?
HG: A lack of understanding of the Spar customer. If the product is not relevant to our customers' needs then there is no chance of a successful launch.
LE: My pet hate is not having enough time to pull off an effective product launch. There's nothing worse than rushing a product through that is deserving of a full 'bells and whistles' launch. Lack of time also means we're not able to excite our retailers in the same way and bring them on the journey with us. Last-minute changes are also a problem, all details should be 100%-committed before you start the approach so there are no unpleasant surprises half way through.
How will the market shape up over the next year?
HG: We believe suppliers will continue the diversification of products as RTE cereals continue to decline. We expect NPD to continue to accelerate in the areas of protein, granola, cereal bars and cereal biscuits. We also expect to see further focus on food-to-go solutions such as cereal and porridge pots in order to take advantage of the trend of eating breakfast outside the home.
LE: Over the next year I think breakfast will continue to expand. Customers have increasingly varied demands – they are looking for healthy quick fixes, post workout protein boosts, lean versions of the classic fry-up, ever more options for food on the go, and all this alongside a good solid fresh bakery offer and takeaway coffee. For retailers the challenge is how to find the space for the increasing range and being able to merchandise it effectively at the front of the store so people can grab and go.