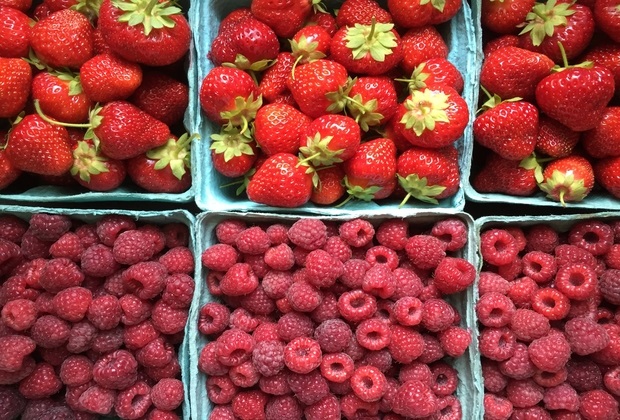 Leave voters support the need for a seasonal work permit scheme post-Brexit, according to new research by British Summer Fruits.

The study of 1,048 adults, conducted by Ipsos MORI, revealed that 61% of those who voted to leave the EU believed there should be a work visa scheme in place for EU citizens coming to work in seasonal jobs.

It also showed that 41% believe decreases in the amount of fruit grown in the UK would not be a price worth paying to reduce the number of EU citizens coming to the UK.

Soft fruit production has grown by 131% in the UK over the past 20 years, with the industry now worth over £1.2bn. A 6% increase in production is also expected this year. However, growers have warned that if access to seasonal workers is not ensured, there could be fruit left unpicked in fields, or growers may decide to move to counties with a better labour supply.

"It is evident from our new research that people who voted to leave the EU did not want to destroy an iconic and incredibly competitive British horticulture industry or see the end of buying British produce," said Laurence Olins, chairman of British Summer Fruits.

The home secretary Amber Rudd has commissioned a report on migrant workers, due to be published in September next year. But growers have said this will be too late.

"Yes, this is a step in the right direction, but it simply is not good enough," said Olins. "We need an interim report by the end of the year to allow us to implement a system in 2018 so we can recruit for the next season."

"We have outlined how extreme it gets. We already have a shortage of workers this summer. We really need government to understand the urgency of getting a system in place."

It comes after an FDF survey revealed almost half of food and drink businesses expected EU nationals to leave because of Brexit.

Some 47% of businesses surveyed for the FDF's Breaking the Chain survey last month said EU nationals were considering leaving the UK due to uncertainty surrounding their future. More than a third of businesses surveyed also said they would become unviable if they had no access to EU workers.