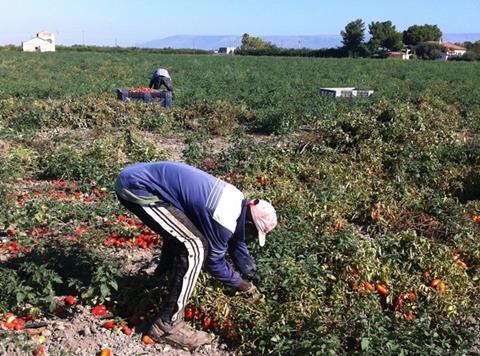 Nearly half of rural businesses have suffered from reduced availability of migrant labour since the Brexit vote, according to a new study.

A Country Land & Business Association survey found that 44% of its members had struggled to fill positions over the past year, despite almost 90% also trying to recruit locally.

The CLA, which represents landowners, farmers and rural businesses, said Brexit was already causing problems in the sector, and echoed calls from other producers for the introduction of a seasonal agricultural workers scheme.

"Our survey shows that rural businesses employ thousands of migrant workers who are vital to the rural economy," said CLA senior economics advisor Dr Charles Trotman. "To support the already acute shortage of labour, a new seasonal agricultural workers scheme must be introduced immediately, not after the UK has left the EU."

It comes after a Commons Efra inquiry into the agricultural labour markets found evidence that indicated a range of agricultural and horticultural businesses were facing "considerable difficulties in recruiting and retaining labour".

The committee's report described the government's confidence that the food sector "does not have a problem" in retaining and attracting migrant labour as misplaced.

Giving evidence to the committee on Wednesday 15 March, immigration minister Robert Goodwill and farming minister George Eustice both said there was currently "no evidence" the food sector had faced any difficulties attracting migrant labour.

However, the report suggested the current problems facing the sector could become a crisis if urgent measures were not taken to fill gaps in the labour supply.

Speaking in reaction to today's shock general election result, CLA president Russ Murray called for a Brexit deal that "would work in the long-term interests of agriculture and the wider economy", and vowed the organisation would "work with all sides in this parliament to achieve these things".