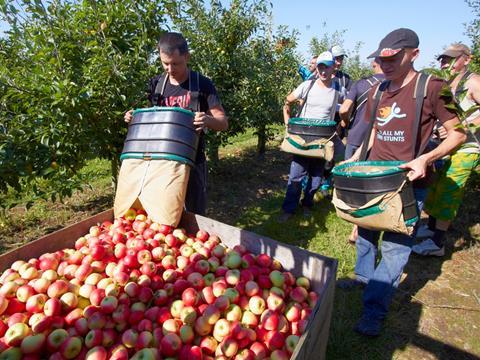 British fruit and veg growers are facing a huge labour crisis because of Brexit.
Fewer seasonal workers from countries like Poland, Romania and Bulgaria are coming to the UK because of the uncertainty created by our exit from the European Union and because the weakened sterling has made working in the UK less attractive financially. Some also worry the UK has become less welcoming to foreigners since Brexit.
In May alone, there were more than 1,500 unfilled vacancies on British farms, according to the National Farmers Union.
Growers say the government needs to take urgent action to ensure foreign seasonal workers keep coming to the UK. Otherwise, prices on fruit like strawberries will soar.
Seasonal workers from Europe are so important because fruit and veg is a very labour intensive sector – and because it's nigh-on impossible to find Brits willing to do the job.
At least that's what growers claim.
So why exactly is it so hard to hire Brits for farm jobs? We look at the key factors - and challenge a few myths.
It's the money, stupid
Many believe there's a simple explanation: money. Growers pay a pittance and only workers from deprived parts of Eastern Europe are desperate enough to accept their poverty wages, they argue. If growers paid decent money, they'd be able to hire British workers.
But what's the reality? There are no official figures for average wage rates, but feedback from the industry suggests the average wage for fruit pickers typically sits at or just above the national living wage (currently £7.50), with opportunities to earn more dependent on hours worked and productivity bonuses.
Laurence Olins, chairman of British Summer Fruits, puts average pay at between £8.50 and £10.00 depending on speed of work, while Steven Munday, CEO of trade body British Apples & Pears, says in his sector it is on average £300 and £350 a week based on 40 hours worked at £7.50 to £9. "Many can earn more by doing up to 60 hours or piece work. We have a good number earning over £500 per week on a 48-hour week," he adds. Supervisors also earn more.
Many employers also offer additional benefits such as subsidised accommodation, free transport and medical support and sports and recreational facilities.
It's hard work
"A cultural shift is needed in all first world economies to change the perception of working on the land."
While the actual pay rates may compare well against other sectors, there's no denying farm work can be very demanding, with early starts, odd hours and outdoor working.
"It's not to do with money because you can earn up to £15 an hour," says John Hardman, director at Hops Labour Solutions, which recruits workers for the agriculture sector. "But for that you have to work very hard as it's on a piece rate. And it can often be very unpleasant in the winter."
So are British workers simply too lazy to do the work? Not true, say growers. But having the right attitude is important. "The work is manual and pickers need to want to do it," says Munday. "It is seen as hard in comparison with some other work, but the pay is good. A cultural shift is needed in all first world economies to change the perception of working on the land."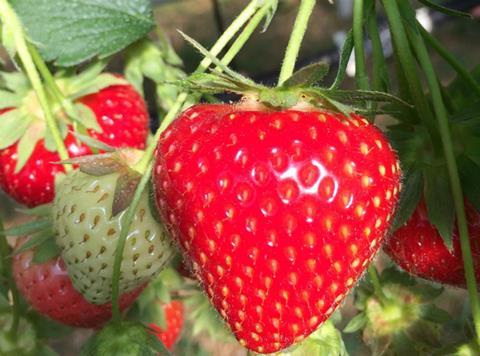 Unemployment in growing regions is low
Unemployment levels are at a historic low, and many people looking for work live in towns and cities and not in rural areas, where fruit-picking jobs are based. It's often not reasonable to expect them to relocate for a farm job, says Jack Ward, CEO of the British Growers Association. "If you are out of work in the northeast with a family, house etc, actually, practically does it make sense to come down here and pick fruit? It's a big ask in a complicated social situation."
Even if Brits are willing to relocate to live on farms in growing regions, there can be problems, says Hardman. "It means integrating with 85% Eastern Europeans, and people feel uncomfortable with it."
Brits want long-term jobs, not seasonal gigs
"UK workers would lose their social benefits payments whilst working and would need to reapply for them"
By its very nature, farm work is seasonal and many British workers would prefer a permanent job with development potential and career prospects. There is little appetite for seasonal and temporary work. Those wanting to make a full-time job out of farm work have to move from business to business and around the country as the season progresses.
Even those looking for temporary work often find farm work isn't the right fit for them, says Munday. "Students don't often fit the roles due to the timing of the work – the apple harvest is from September to November, when most are back at college."
Concerns about how seasonal work affects benefits payments also loom large. "UK workers would lose their social benefits payments whilst working and would need to reapply for them, which is both arduous and time consuming," says Olins.
The sector has a bad reputation
Modern slavery. Abusive gangmasters. Exploitative employers. Let's not pretend the sector hasn't had its share of worker abuse scandals over the years. These are exceptions, of course, but they contribute to an impression that fruit & veg growers don't treat their workers well and exploitation is rife, making it even harder to persuade Brits to give the sector a chance.
Growers themselves admit agriculture has to work harder to educate people about what it's like to work on farms. "There is a fundamental lack of understanding within the UK about conditions and pay – it's perceived to be low-paid manual work," says Munday.
As a result, few British workers realise what agriculture can offer them, including long-term career development. "The sector has lots of opportunities to offer British workers," says Beverly Dixon, HR director at G's Group. "These are underpinned by apprenticeships and management training schemes as well as those with specialist skills."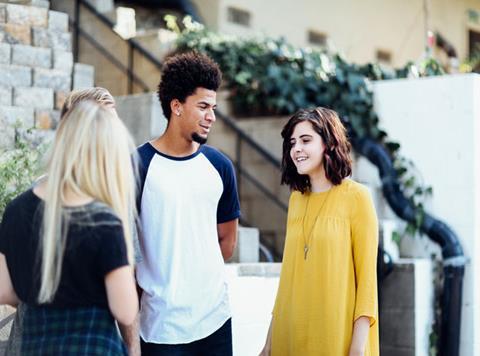 Growers aren't doing enough to reach out to young people
Laura-Jane Rawlings, CEO of Youth Employment UK, which helps young unemployed people find work, says growers are missing a trick by not targeting young Brits to work on farms. "Lots of young people will go away to places like Australia and work on farms while travelling around – that vision is quite romanticised, and they meet other young people," she says. "So they are not afraid of doing that. It's just that they don't feel it's attainable in this country.
"If I was trying to market these jobs to young people, I would be talking to farmers about how we can make this fun. Where is the community here? What are the upselling points – useful training, work outdoors, meet people, get fit, BBQ at the end of the day."
Young people are having fewer and fewer opportunities to find paths into employment, she adds. Fruit picking and farm work could be an attractive option for them, but growers have to create awareness. "Young people aren't lazy. They want to work and they want to earn money. It's a well-paid sector compared to apprenticeships, which pay just £3.30 an hour, so £7.50 for a fruit picker job would be good. Young people are four times as likely to be unemployed than other age groups, so this could be a great opportunity for getting their feet on the ladder."
So where do we go from here?
"Move it to urban farms, pay in excess of £10 an hour, offer work between 9-5pm with no weekend work and ensure the work is easy!"
There is much more that could be done to make farm jobs more appealing to British workers. Schools and colleges need to promote land-based work. Growers have to improve their own outreach work and do a better job of highlighting the benefits of working in agriculture. And the government has a role to play in making it easier for someone on benefits to transition between declared temporary work and state assistance, says Munday at British Apples & Pears. The Universal Credit should also help, he adds, allowing workers to sign off, take work and then go back onto benefits again.
But that alone won't solve the problem. Politicians have to accept the UK will need seasonal workers from abroad, and it needs to create the right conditions now to ensure those workers are willing to come and work in this country, growers say. They want to see measures such as a new Seasonal Agricultural Workers Scheme (SAWS).
"For decades, the UK has had a visa scheme to allow seasonal workers to work in the country picking fruit and veg for a limited period and then go home again," says Munday. "This was abolished in 2013 and it needs to be reinstated."
"Anybody that thinks SAWS can be replaced by students and unemployed is, frankly, delusional," agrees Hardman at Hops Labour.
In particular, politicians must resist the temptation to think they can push unemployed people into farm jobs. "The DWP Welfare to Work scheme was an unmitigated disaster," says Hardman. "We had about 100 people, and after 12 weeks we had one left. The majority of them walked off the job within two days."
Olins at British Summer Fruit sees just one way to make farm work more attractive to Brits: "Move it to urban farms, pay in excess of £10 an hour, offer work between 9-5pm with no weekend work and ensure the work is easy!"