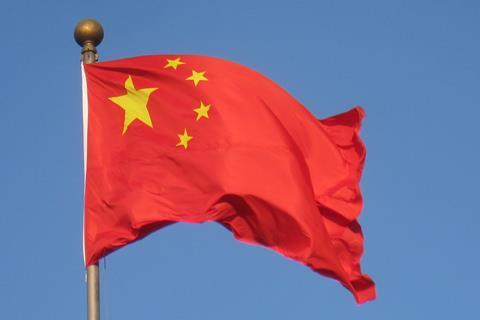 British beef is back on Chinese menus more than two decades after a ban was imposed at the height of the BSE crisis.
An agreement reached between China and the UK today meant the Chinese market for UK beef imports was open for the first time since 1996, said Defra, after farming minister Robert Goodwill and Chinese ambassador to the UK Liu Xiaoming signed the UK-China Beef Protocol.
The agreement was worth an estimated £230m over the first five years of market access alone, said Goodwill, who described the deal as a "major coup for our world-class food and farming industry". British beef is expected to go on sale across China before the end of the year.
The protocol marked the culmination of several years of site inspections and engagement between UK and Chinese government officials and reflected the government's ambition to "maximise new trading opportunities across the world and become a truly Global Britain as we leave the EU", Goodwill said.
The announcement comes after China recently approved five British pork plants to export products to China – a move that builds on a market which is already worth £70m. China is currently the UK's eighth largest export market for food and drink, with more than £610m worth of products bought by Chinese consumers last year.
"Today's step is welcome progress for our world-leading British beef producers, who will soon be able to export their products to one of the world's largest economies, supporting local jobs and bringing millions of pounds to the UK economy each year," said international trade secretary Liam Fox.
"This comes as a result of years of hard work across government, and marks the next step in realising our global trading ambitions with unbeatable British food."
It follows news, first reported by The Grocer last week, that the US and China were being targeted in a "major new government strategy" to boost food and drink exports post-Brexit.
"Today's announcement is fantastic news for our meat processors, who are set to benefit massively from the opportunities this new agreement presents," said AHDB international market director Phil Hadley.
"It comes after many years spent working tirelessly to reopen access for our beef exports and it's a real testament to the work of government and other industry bodies to make this happen. We look forward to seeing the first shipments leave the UK bound for China in the near future."