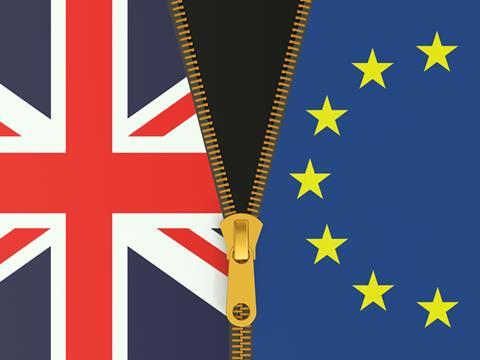 The European Commission has warned EU nations to start planning for a 'no deal' outcome in negotiations as the clock ticks towards the 29 March Brexit.

The Commission issued a statement warning of 'repercussions ranging from new controls at the EU's outer border with the UK, to the validity of UK-issued licences, certificates and authorisations and to different rules for data transfers'.

It added: 'While the EU is working day and night for a deal ensuring an orderly withdrawal, the UK's withdrawal will undoubtedly cause disruption - for example in business supply chains - whether or not there is a deal. As there is still no certainty that there will be a ratified withdrawal agreement in place on that date, or what it will entail, preparations have been ongoing to try to ensure that the EU institutions, member states and private parties are prepared for the UK's withdrawal.
'In any event, even if an agreement is reached, the UK will no longer be a member state after withdrawal and will no longer enjoy the same benefits as a member. Therefore, preparing for the UK becoming a third country is of paramount importance, even in the case of a deal between the EU and the UK.'

Reacting to the document, the BRC warned a 'no deal' would mean new border controls and multiple "non-tariff barriers" through regulatory checks, creating delays, waste and failed deliveries, which would have "dramatic consequences" for consumers, including shortages and higher prices.

"We must avoid a cliff-edge scenario on 29 March 2019 at all costs," said BRC chairman Richard Pennycook,

"Failure to achieve a smooth transition will create a lose-lose scenario for UK consumers and EU producers. Our food supply chain is complex, highly organised and ultimately fragile. Even if the UK keeps its borders open, the EU application of regulation and tariffs at borders in relation to the UK would cause significant delays and will lead to food rotting in transit.

"Frictionless trade is essential if the industry is to continue to provide the level of choice and value in shops that UK consumers are used to seeing. It is now of the utmost importance that the UK government gets the withdrawal agreement over the line and allows for a smooth transition. We also need the EU to be flexible and creative in negotiation and recognise what is at stake for exports to the UK. Time is running out."