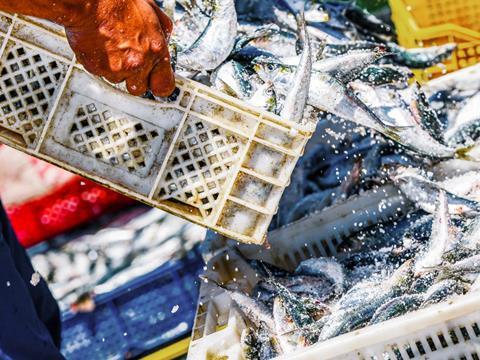 Environment secretary Michael Gove has announced plans that will legally compel future governments to "secure a fairer share of fishing opportunities for UK fishermen".
The government is to table an amendment to its fisheries bill that would place a legal obligation on the secretary of state (when negotiating a fisheries agreement with the EU), to pursue a fairer share of fishing opportunities than the UK currently receives under the Common Fisheries Policy, Defra said.
The amendment follows concerns within the seafood sector that the UK's post-Brexit fishing rights would be used as a bargaining chip in negotiations over a free trade deal with the EU.
These were heightened after an intervention by France's president Emmanuel Macron, who suggested last month progress on a free trade deal would be slow if the UK maintained its unwillingness to compromise in negotiations on fishing rights.
Introducing the amendment to the fisheries bill, which is currently making its way through parliament, would enshrine the government's commitment to getting a better deal for the sector, Defra said.
This would overhaul the current system where UK fishermen received a "poor deal" based on fishing patterns from the 1970s, it added. However, critics of the government's stance on Brexit have pointed out the UK is also highly dependent on the EU to buy the fish it exports.
On average, from 2012 to 2016, other EU member state vessels landed in the region of 760,000 tonnes of fish (worth £540m) in UK waters every year. UK vessels landed approximately 90,000 tonnes of fish (£110m) in other member state waters per year during the same period.
Defra has also committed an extra £37.2m in extra funding for the seafood sector during the Brexit implementation period up to the end of 2020. This is designed to support innovation, improve port infrastructure and help the sector adjust to Brexit.
It said this was in addition to existing European Maritime and Fisheries Fund funding, which the government and devolved administrations have committed to match to the tune of £60m. However, it is unclear if the UK seafood sector will actually be better off financially post-2020.
Gove said the government would put in place new, domestic, long-term arrangements to support the UK's fishing industry from 2021, through the creation of four new schemes comparable to EMFF to deliver funding for each nation. The devolved administrations will lead on their own schemes.
The fisheries bill amendment would secure a "fairer share of fishing opportunities for the whole of the UK fishing industry as we leave the EU", Gove said, and give "legal weight" to the commitment.
"New funding will boost the industry as we become an independent coastal state, preparing it to receive a greater share of future fishing opportunities."