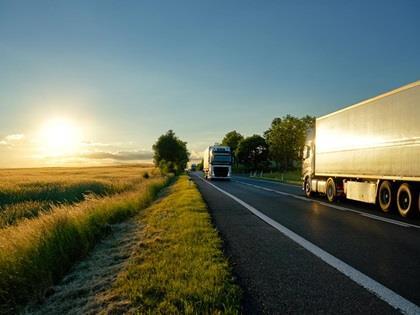 The government has stepped up efforts to avoid chaos at the ports in the event of a no-deal Brexit.

HM Revenue & Customs (HMRC) has written to nearly 150,000 businesses who trade with the EU to inform them of simplified importing procedures.

It said Transitional Simplified Procedures (TSP) would be in place for more than a year if the UK leaves without a deal, to allow businesses more time to prepare for longer-term new customs processes. Once businesses have registered for TSP they will be able to transport goods from the EU into the UK without having to make a full customs declaration at the border, and postpone paying import duties until a month after goods are imported.

"A responsible government must plan for every eventuality, including a no-deal scenario," said Treasury minister Mel Stride.

"Businesses and citizens should ensure they are similarly prepared for leaving the EU.

"HMRC is helping businesses get prepared and, amongst other significant communications, has written three times to affected businesses, each time stepping up the advice and encouraging them to take action."
HMRC has also warned companies will not be able to access the new arrangements if they fail to get an Economic Operator Registration and Identification (EORI) number.

It said the temporary system would be reviewed "three to six months" after it is introduced on 29 March.

"We'll consult with businesses and give them at least a 12-month notice period before withdrawing the easements in TSP and applying the usual customs processes to imports from the EU," said Stride. "This will give businesses enough time to prepare."

The registration process for TSP will start on Thursday.

Today's announcement comes amid fears many food companies are ill-equipped for a no-deal Brexit.

Last week The Grocer reported that a survey had revealed 50% of major importing companies had not yet developed any plan for a no-deal Brexit, while a similar proportion had not yet requested an EORI.

Last week also saw supermarket bosses write to MPs warning hold-ups at the ports could lead to major food shortages.