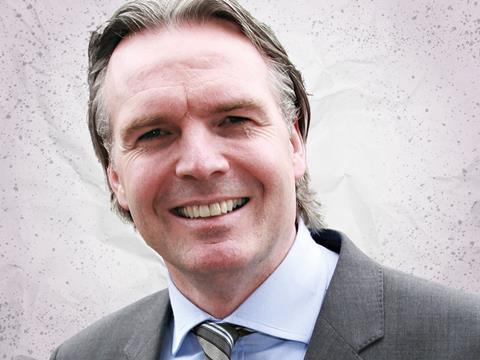 Müller remains 100% committed to the UK despite last month's vote to leave the European Union, group CEO Ronald Kers has said.
The Brexit vote has raised doubts about some European companies' willingness to remain and continue to invest in the UK, but Kers said Brexit had not changed the German dairy giant's attitude to the British market.
"The UK is 50% of our group turnover. It's a big part of our group," he said. "Our intention remains the same: to be the biggest and best dairy company in the UK and Ireland. Consumers will continue to eat dairy products and we will continue to invest – we feel as positive about the UK as ever."
Asked about Müller's hopes for the upcoming negotiations with the EU, Kers said "we will deal with the consequences no matter what" but added his preferred option was a free trade option. Reassurance about continued access to EU labour would also be important.
"But regardless of the outcome, we are well placed to deal with it," he said. "We have a strong footprint in the UK and we are one of the few dairies that are fully self-reliant in the UK."
Weak sterling
Although Müller UK sources all its milk from the UK, it does buy in some raw materials – including packaging – in euros and dollars. The devaluation of the pound had had a "significant impact" on Müller's business, Kers said.
"We consolidate our figures in euros, so there is a translation effect. And we have existing agreements with suppliers in euros and dollars, so there's been a significant impact on profitability. We hope it's a short-term issue."
On the flipside, the weaker sterling could make UK dairy products more competitive on the global market, creating new export opportunities, he said.