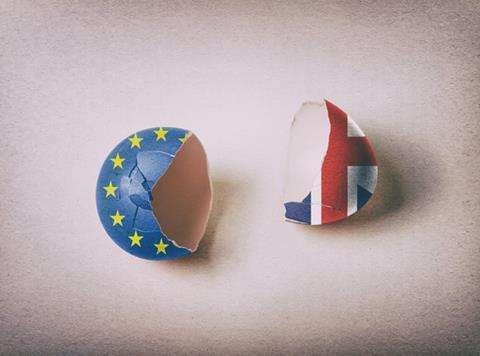 This week's Brexit withdrawal agreement has if anything created even more uncertainty and appeared to increase the likelihood of a no-deal scenario.

With this in mind The Grocer has added another leading expert to its panel for our special Brexit webinar being held later this month.

Robert Hardy, commercial director with Oakland Invicta, will bring with him over 35 years' experience in customs, borders and European logistics.

Until 2017 Hardy ran the customs terminal at the Port of Dover and is now a full-time Brexit advisor. He is working with many large brands to prepare them for Brexit and is also an advisor to the Institute for Government and InterTrade Ireland. He is also a registered international trade expert with the EU Commission.
Our webinar, in conjunction with headline sponsor PwC, entitled Brexit - A Moveable Feast is aimed at helping food and drink companies prepare, whatever the outcome.

Hosted by the editor of The Grocer Adam Leyland, the panel also includes Lord Mark Price, the former trade minister and of course ex-Waitrose MD, PwC UK leader of industry for consumer markets Lisa Hooker, Food & Drink Federation COO Tim Rycroft and Steve Francis, former CEO of Tulip Foods.

You will have a chance to quiz the experts on a range of key issues arising from the UK's departure from the EU, including imports and exports, supermarket negotiations, pricing and inflation, stockpiling, contingency planning, alternative supply, standards and much more.
There will also be a range of useful material for you to download to help with your Brexit preparations.

"It's great news that Robert is joining our panel for this important webinar," said Leyland. "His experience of customs, borders and European logistics will be invaluable. In conjunction with the other experts on our Brexit webinar panel we now have all the bases covered, so we can answer all your questions with authority."

The webinar will take place at 11am on 29 November 2018.Click here to register now.