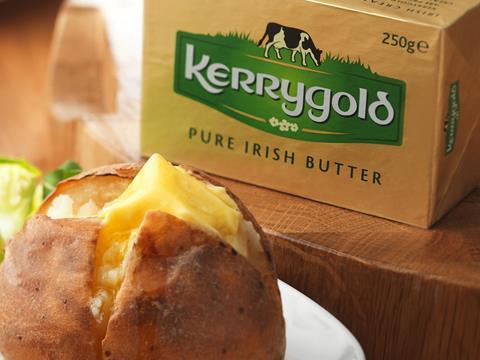 UK shoppers are losing confidence in the post-Brexit availability of their favourite Irish food and drink products, according to new research by Bord Bia.
With the outcome of Brexit and the UK's future relationship with the EU still unresolved, there had been a "significant dip" in consumer confidence, according to a poll of 1,000 UK consumers over six dates through 2019, said Bord Bia.
The number of Brits confident in the availability of Irish produce fell from 60% in May 2019 to 55% in July and 47% in September. Conversely, the number of people who weren't confident also rose, from 32% in May 2019 to 36% in July, before hitting 47% in September.
Confidence over the cost of Irish food and drink after Brexit also dipped, the research found, with those feeling confident falling from 40% in May 2019 to 32% in September. Similarly, those not feeling confident about the cost of food and drink post-Brexit has risen from 54% in May 2019 to 62% in September.
The availability of cheddar cheese (64% of shoppers), butter (62%) and beef (55%) ranked as the top three concerns.
But against a backdrop of ongoing political discussions, the popularity of Irish food and consumer openness to choosing food and drink from Ireland rose over the course of 2019, from 86% in May 2019 to 89% in September.
"The UK and Ireland have a long-standing relationship with food and drink and the results of this latest round of research clearly show continued reason for positivity and optimism as we approach Brexit," said Donal Denvir, Bord Bia's general manager in the UK.
"While the statistics reveal a distinctive trend towards a reduction in consumer confidence about the availability and affordability of food and drink post-Brexit, it is positive to see that UK consumer perceptions of Irish food and drink have seen a spike in positivity over recent months," he added.
"As an organisation, we have been working incredibly closely with food and drink suppliers in Ireland to ensure they are as prepared as possible for the possible scenarios that might unfold over the coming weeks. With the research highlighting the affinity between UK consumer and Irish products, particularly dairy and beef, we will continue to work closely with the retail and foodservice sectors to overcome any challenges that might arise."