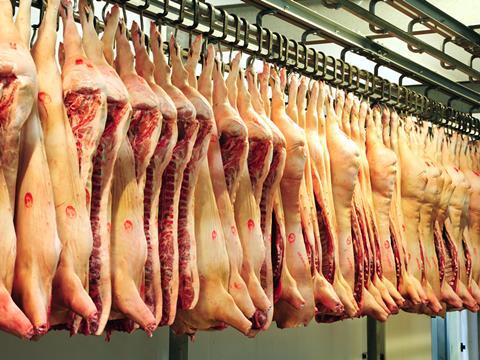 Three major pork producers have secured permission to export their products to China as part of a major new export deal that would give the UK food sector a "£200m boost", Defra has said.

The producers are among a total of seven companies operating in the pork supply chain to have secured access to export to China as part of the agreement, which will also see UK pigs' trotters exported to China for the first time.

The new agreements would support about 1,500 jobs across the country, said Defra minister George Eustice, and followed a surge in demand for UK food and drink in China - which had seen exports rise by a third in 2016 to £438m, while demand for UK pork had doubled in value terms during the past three years.

Nine producers already export to China and generated £43m in sales last year, Defra said. The export deal meant five new sites across the UK, including the first two in Northern Ireland, could now export pork products to China.

"This is very welcome news for the Northern Ireland pig sector and for our wider agri-food industry and I look forward to the commencement of exports to China," said Northern Ireland's chief vet Robert Huey.

"The deal represents a major boost worth in excess of £10m for the local pork industry," he added. "By recommending approval, the Chinese authorities have recognised the rigorous standards Northern Ireland has in place to produce our high-quality, safe and wholesome pork."

Eustice added that China was "a hugely important market for our food industry and by opening up access even further, more UK businesses can take advantage of the growing appetite for our food and drink".

The announcement follows news of a £34m deal to export beef to the Philippines, and was "testament to the hard work being done to promote the UK food industry on a global stage", said AHDB international market development director Phil Hadley.