Boris Johnson has proposed to open up to 10 'free ports' in the UK after Brexit. Is this a good thing for the food and drink industry?
The Welsh town of Milford Haven was once known colloquially as 'where the fish come from'. Since the 19th century, trawler owners from ports all around the British coast have come to appreciate the town's natural advantages, such as proximity to good fishing grounds, a sheltered anchorage and direct rail links to London and other centres where the fish could be marketed. But times have changed, and though the Port of Milford Haven still operates Wales' largest fishing docks, the national fishing industry has seen significant decline. These days, most fish landed from a catch area covering the Bristol Channel, Irish Sea and the Celtic Sea are transported straight to end-markets, mostly within the EU mainland, which historically has minimised the potential for adding value in Wales.

A recent government proposal, however, has brought cause for renewed optimism on the Pembrokeshire coast. PM Boris Johnson wants to open as many as 10 "free ports" as part of his government's efforts to turbocharge UK trade post-Brexit. The Port of Milford Haven stands squarely in support of the idea. A free trade area where tax and duty incentives exist, planning processes are accelerated, and legal and regulatory requirements are simplified could result in the reshoring of fish processing, according to the port's owner. "With free port status Milford Haven would have a strengthened opportunity to act as a hub for an efficient fishing and aquaculture industry, supporting the growth of an indigenous fishing fleet and the economy of Pembrokeshire's coastal community," says Port of Milford Haven CEO Andy Jones.

Jones' enthusiasm for free ports is not universally shared within a food industry still fearful of the fallout from a no-deal Brexit. "It's a nice idea but it doesn't really solve anything," says one retail source, bluntly.
On the manufacturing side, the view is similarly gloomy. Although free ports could offer benefits to certain businesses, they will "do little to replace the benefits of the existing trading relationship with the EU, or reduce barriers to trade with the EU in the event of a no deal", says a manufacturing source.

Shane Brennan, CEO of the Cold Chain Federation, is slightly more upbeat. Brennan says his members - spanning retailers, wholesalers, suppliers and logistics providers - see the potential of free ports not as a "transformational opportunity" but more of a "tactical advantage" for certain businesses in the right context.

So what would a network of UK free ports look like? Where might these tactical advantages exist for the food and drink sector? What are the pros and cons? And is there any way the establishment of free ports could compensate the grocery industry for a loss of access to the EU single market and customs union?

A free port is in essence a zone that sits within a country's geographical territory, but outside of its customs territory. The usual tariffs and taxes do not apply, allowing businesses to import raw materials, make finished goods and then export them without having to pay border taxes. Goods for domestic consumption such as alcohol and ambient foods can be stored in the zone over a period of time, with duty payable only when the goods cross the customs border. In theory, this helps improve companies' cashflow.
EU restrictions
Beyond tax and duty breaks, free ports can also offer businesses financial incentives like R&D tax credits, and a relaxing of legislation covering issues like planning, employment and environmental protection. "You can do quite a lot of those things already without free ports but they're not quite as sexy or as categorical as a traditional free port designation," says Richard Ballantyne, CEO of the British Ports Association, part of the recently established Port Zones UK coalition of organisations advocating for UK free ports.

According to a 2016 Centre for Policy Studies (CPS) report, there are 3,500 free ports or trade zones worldwide, employing 66 million people across 135 countries. The most famous of these is in Jebel Ali in the United Arab Emirates, which is home to thousands of businesses from 100 countries and accounts for 20% of the UAE's foreign direct investment.

None of these zones exist on the UK mainland today (one is located on the Isle of Man) for the simple reason that "they are pointless" according to Sam Lowe, senior research fellow at the Centre for European Reform and a member of the British government's Strategic Trade Advisory Group. "If you're a developed economy with a functioning rule of law and you don't necessarily have high tariffs on agri-goods at the border it's difficult to think of a reason why you would need them," he says.

Although seven free ports did operate in the UK at various points between 1984 and 2012, the ability of the UK government to financially support manufacturing activity within them was severely limited by its membership of the EU, whose state aid rules are far more restrictive than global World Trade Organisation rules.
"Free ports would reconnect Britain with its history as a maritime trading nation and act as a beacon of British values"
In its report, the CPS noted a customs-based EU-UK trade relationship - as laid out in the proposed Withdrawal Agreement - 'would diminish the utility of the free ports policy; however a future free trade agreement makes it much more plausible'.

The government, keen as it is to promote post-Brexit economic opportunities, is enthused by the idea. Liz Truss, the international trade secretary, has claimed the move would create thousands of jobs and boost economic growth. Truss has moved to create a Free Ports Commission that will help deliver the proposal, ultimately inviting ports and airports (which also qualify for free port status) to submit bids.

Conservative MP Rishi Sunak, who authored the CPS report and is said to be a driving force behind the government proposal, wrote that free ports would simultaneously increase manufacturing output, create employment regionally where it is most needed, and promote trade. They would also "reconnect Britain with its proud maritime history as a trading nation and act as a beacon of British values, signalling the country's openness to the world".

Labour, however, is less convinced, warning free ports risk a "race to the bottom" on standards. Writing for Labour List, shadow international trade minister Barry Gardiner described the policy as "the fast-tracking of a deregulatory, low-tax agenda". He continued: "The government's intention to open 10 new free ports will not help our just-in-time supply chain to keep jobs in manufacturing; it will not enable perishable food or medicines to reach our supermarkets and hospitals quicker in the event of a no deal. Why, then, are they suddenly a political priority?"
Milford Haven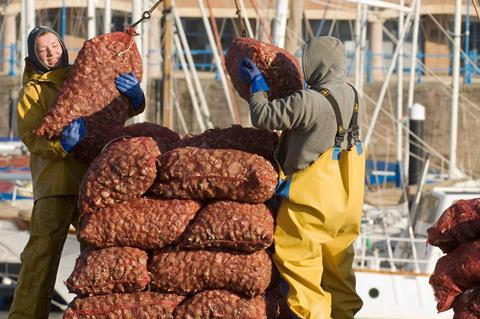 The Port of Milford Haven has designs on creating an energy and fishing-focused free port. About 3,000 tonnes of fish are landed annually in Milford Haven, most of which is currently destined for EU countries.
Apart from a handful of businesses at the dockside, there is no added value activity; product in effect passes over the quay before being placed into transit for the end-market consumer. The port's owners believe that with free port status, Milford Haven could act as a hub for an efficient fishing and aquaculture industry.
Regaining control of access, rebalancing of fishing quota, and the management of Wales' fishing resources post-Brexit could potentially lead to the growth of the Welsh fishing fleet and increased domestic fish landings, according to Port of Milford Haven CEO Andy Jones. "This is not about supplanting foreign fleets but about being in control of the issue of licences and quotas in a way that reinforces the economics of onshore logistics, services and processing centres."
Jones says processors and wholesalers have cited concerns regarding access to markets post-Brexit and therefore a potential mitigation would be to create a free port area where they can continue to access zero-tariff supplies from both EU and non-EU countries. The port has recently invested in infrastructure and facilities to support the landing vessels and encourage value-added fish processing and aquaculture activity. And there are positive signs, says Jones. "We are in dialogue with a number of local fishermen and processors who have an interest in basing themselves here, as well as non-processors with an interest in diversifying into this sector."
Several UK-based processors, as well as some of Pembrokeshire's large food processors, have also shown an interest in developing linked supply chains and access to retail sellers. Pembrokeshire County Council's planned food park in nearby Haverfordwest will provide one million sq ft of food production and cold storage, a shared distribution network and a transport hub, and Jones says a free trade zone could cover this area in a multi-site designation.
For processors, Jones says Milford Haven offers food-grade, purpose-built facilities on the quayside and fast road networks to the M4 and beyond.
A key driver of this transformative vision will be to establish an anchor tenant at the site - "an established fish processor or merchant who will buy direct from landing vessels" - according to Jones.
Ultimately, he says, "We must make it easy to invest, easy to operate and easy to employ."
Another layer of checks
It is true free ports will almost certainly not, as Gardiner suggests, enable fresh foods to get to supermarket shelves quicker in the event of a no-deal Brexit. Roll-on roll-off (ro-ro) ports like Dover and Hull, where large volumes of fresh produce currently pass through, are unlikely to see any real benefit from free ports. On the contrary, free ports would simply add another layer of checks on goods entering the UK from the EU. Goods would need to be declared to port authorities when entering, then undergo the full import checks and payment of duties to end free circulation.

Brennan, meanwhile, points out the UK will need to build extra capacity in the market to do that checking, with new infrastructure and arrival points required for goods that require phytosanitary and meat hygiene checks. However, for ingredients destined to be processed into other products, Ballantyne says free ports could potentially drive new efficiencies. One advantage is via what is known as tariff inversion, whereby some finished goods incur lower tariffs than their constituent ingredients, meaning ingredients can be imported to the free trade zone tariff-free, processed and sold as a final product, incurring a lower tariff rate.

PwC senior trade adviser Phil Brown notes that in food the tariffs on inputs are often higher than those on the final product. He gives the example of orange concentrate on which the tariff is over 30%, whereas the tariff on intermediate concentrate is 0%. Companies importing orange concentrate into the UK could process it within the free port zone into intermediate concentrate and pay 0%.

But there's a catch: Brexit complicates matters. Under the government's no-deal tariff schedule, 87% of goods coming into the UK would become zero-tariff rated, meaning opportunities for duty relief and tariff inversion within free ports are significantly reduced.

Lowe struggles to find examples of food where tariff inversion could be achieved. "If you can import more cheaply no matter what, what's the added benefit of a free port? I worry that the government hasn't necessarily thought through the interaction between all these different proposals on the table."
Brown agrees with Lowe's analysis that the government's no-deal tariffs are likely to reduce the benefits of free ports in the food sector. But in the longer term, positive rates of customs duty are likely to be reintroduced, he notes. Furthermore, the companies that would benefit most from free ports are those that use non-UK ingredients for which high duty is applied, manufacture within the free port, and then re-export the end product, Brown points out.

That's the theory at least. Whether it would work in practice is a different matter. If you're an export-orientated business it already makes sense logistically to situate your operation near a major transport hub. Manufacturers wanting to serve new markets such as the Middle East have been investing in ports regardless of the free ports proposal, Brennan notes. He also raises the point that some of the benefits of locating business operations in a free port can be negated by market forces. "These are expensive places to build facilities. If there are regulatory advantages, to what extent will that be priced into the property market?"

In spite of the uncertainties that surround the economic case for free ports, certain port owners are wholeheartedly in support of the proposal. The Port of Tyne's owners have said it is ideally placed to become a free port as one of only two deep-sea ports in north-east England and a vital hub for trade and manufacturing in the UK's only net exporting region.

The port already hosts a significant food operation: it currently handles a third of the UK's tea for customers including Ringtons, Tetley and Spicers. The Tynegrain co-operative, meanwhile, has a storage and drying complex in the port that dries up to 80,000 tonnes of oilseed rape and cereals a year, along with an export facility that despatches about 200,000 tonnes of products, including wheat and barley, to markets all over the world. Tynegrain's subsidiary GrainCo is also the largest supplier of milling oats to PepsiCo-owned Quaker.
Catalyst for growth
Another north-east port, Teesport, is also pitching for free port status as part of a wider regeneration vision. Hosting Liz Truss on a visit in August, Jerry Hopkinson, COO for Teesport owner PD Ports, said the creation of a free port would be a catalyst for growth in the region. "The creation of free ports isn't simply about Teesport; it is more about what it will bring to the area," he said.

The question of just how free ports will stimulate regional growth is another that is open to debate. Andrew Bell, CEO of Regional & City Airports, the UK's leading regional airport operator, says the case for free ports should be made on the basis they attract investment into the UK. "This isn't an inward-looking policy saying to business in the UK why don't you come to location A rather than location B, this is about providing the UK with something it can take out into the international market to say we've got an established package that lends itself towards inward investment."

Lowe, however, believes there is more likely to simply be a reallocation of economic activity within the UK. "The hope is you start to attract new foreign direct investment, but it's difficult to see in the context of Brexit why that would be the case."
"This is about providing the UK with something it can take out into the international market"
Indeed, attracting foreign investment into low-tax, low-regulation zones will not be without controversy. "Existing UK manufacturers may argue that foreign companies, without existing UK capital investment and other linkages to the local economy, can gain an unfair advantage if tax or other financial incentives are offered to them that are not available to the rest of the economy," says Brown.
There are other, more sinister risks. The EC has said free ports are potentially vulnerable to money laundering or terrorism financing in the European single market. Lowe says free ports can easily become hubs for crime. "There's less information about what's entering them than when entering a customs area."

Nevertheless, in the right context, advocates argue the development of free ports will present opportunities for UK businesses, opportunities a disorderly Brexit could even help accelerate. "A lot of the fish UK trawlers land is trucked straight off to places like Zeebrugge and Bologne and other big markets in Northern France," explains Ballantyne. "If there are hold-ups at the ports and the quality is compromised you may find it's more suitable to process [the fish] in this country, then ship off to the European markets afterwards."

For businesses shipping in ambient and frozen goods, the ability to build up inventory in a free port and only pay duty months later when they are sold is also likely to hold appeal. These benefits are already available to UK-based companies through a combination of customs warehousing and inward processing, Brown notes, but obtaining approval from HMRC for such authorisations can be laborious and costly. "If free ports make it simpler and cheaper, they may represent a more attractive alternative."

Lowe, however, struggles to see any scenario where these types of benefits outweigh the costs of the UK leaving the EU single market and customs union. "The costs of Brexit are extraordinarily high, which means that for many suppliers it will no longer be viable for them to export into the EU. Just having a free port where they get a few tax breaks isn't going to compensate."

For advocates of free ports, the question is less about whether they can compensate for no deal, and more about how they can shape the future of UK trade, regardless of the final Brexit outcome. For the fishermen of Milford Haven, free ports present a vision of a future where the food industry retakes its rightful position at the heart of the local community.
Port of Tyne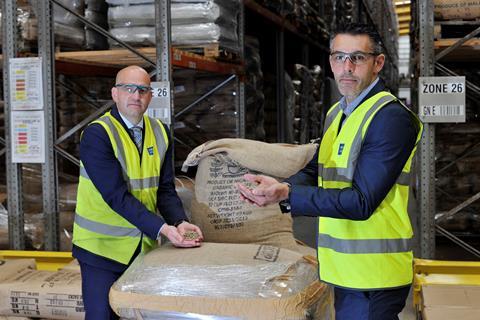 Food and drink businesses stand to benefit from an ambitious future vision for the Port of Tyne.
The port, in collaboration with major local manufacturer Nissan, the North East Local Enterprise Partnership and local authorities, has developed a proposal for a multi-site free port zone to extend from the Port of Tyne to areas of significant economic interest such as (but not limited to) the Nissan plant and the International Advanced Manufacturing Park, a 370-acre development that is designated as an enterprise zone. The proposal for a 'virtual free port' could also extend to neighbouring ports such as Newcastle Airport, as well as other enterprise zones, providing opportunities for businesses, including food operators, situated within its borders.
Although the focus of the proposal is on advanced manufacturing, the food industry already has a significant footprint in the region. The port plays host to a number of food businesses who use its facilities for storage and distribution. One of these is tea and coffee supplier Ringtons, for which the Port of Tyne handles millions of kilos of tea each year.
Tea was historically shipped to the Tyne since the company was founded in 1907, but a change in the 1980s saw the tea imported via Felixstowe then road hauled to the Ringtons factory in Newcastle. In 2014, Ringtons made the strategic decision to consolidate its storage facilities and began importing through the Tyne once again - saving an estimated 100,000 road miles every year.
Ringtons also has a fast-growing coffee business and in September announced a new deal with the Port of Tyne that will see coffee shipped direct from Brazil, Mexico and Honduras and stored at the Port of Tyne, before being delivered direct to the Ringtons roasting facility in Newcastle.
"Previously our coffee was stored in Antwerp and transferred by truck, which meant it had to travel by road to our facilities in Newcastle. Switching from Antwerp to receiving direct containers from origin via the Port of Tyne offers us a more environmentally friendly, time-efficient and cost-effective solution," explains Stephen Drysdale, Ringtons head of coffee.
The Port of Tyne's CEO Matt Beeton is bullish about the prospects for the port should it achieve free port status. "We strongly believe a free port covering the region's major ports, advanced manufacturing cluster and enterprise zones has the potential to supercharge regional growth by unlocking post-Brexit opportunities in new and existing supply chains," he says.