Norway, Iceland and Liechtenstein may seem small fry compared with the US or India, but the deal still provides opportunities for many
A trade deal with Norway, Iceland, and Liechtenstein was never going to set hearts racing. It doesn't have the controversy or prestige of an Australian or a US deal. Nor does it boast the vast market size of somewhere like India. Indeed, the population of Liechtenstein could fit within the confines of a medium-sized football stadium.
Still, when the UK and Norwegian governments announced the deal last week after months of talks, they hailed it as a pioneering agreement that would cut tariffs and ease border arrangements through digital services, thus giving a "major boost" to trade between the four countries. So what opportunities does it present for UK food and drink?
There is no masking the fact the new terms are a step backwards on those enjoyed when the UK was a member of the EU's single market. Norway's trade and industry minister, Iselin NybØ, acknowledged as much in a press conference, telling reporters: "A free trade agreement can never be better than the EEA agreement [with the EU]."
It is a sentiment echoed among trade experts. David Henig, director at the European Centre for International Political Economy, calls it "a pretty bog-standard free trade agreement with some level of tariff reduction".
While food and drink makes up just a small chunk of the countries' trade, it was a high priority for all sides. The reasons are obvious – Norway and Iceland supply most of the fish eaten in the UK, while Downing Street wants greater access for British meat and dairy products in foreign markets.
Red lines
Yet, the final deal published by the Norwegian government reveals both sides refused to budge significantly from their red lines. Norway will enjoy the same tariff preferences on seafood as when the UK was in the EU, though some fish, including whitefish and shrimp, will Gain further reductions.
British exporters, meanwhile, will benefit from reduced tariffs on 26 agri-food products including Liz Truss' favourite export: cheese. Four of them to be exact – West Country Farmhouse Cheddar, Orkney Scottish Island Cheddar, Traditional Welsh Caerphilly, and Yorkshire Wensleydale.
Norwegian tariffs on cheese can be as high as 277%, meaning the reduction is welcome, although both the UK and Norway were unclear about exactly how much lower the tariffs will be. The details are not even specified in the deal itself.
It fell to Peter Ungphakorn, a former WTO official, to crack the code. Through a painstaking process revealed on his blog, he established the tariffs would be reduced to around NOK 27.15/kg, or about 25% at current prices. However, as Ungphakorn points out, "unless there is a commitment written into an agreement somewhere – which we haven't seen yet – there's nothing legally to stop Norway reverting to 277%."
If tariffs do drop, there is certainly an opportunity for British cheese to expand on exports across the North Sea. The UK sold £1.7m of cheese to Norway and Iceland in 2020, worth just 30p per person. It is a minute figure in countries where average incomes are around £60k.
British exporters who make the jump will encounter a retail sector even more dominated by a few big players than the UK's, says John Giles, food, drink & agriculture president at the Chartered Institute of Marketing.
While this may be daunting for some, it could be simpler than trying to enter a fragmented market of many small retailers, he suggests. "If there's only two or three supermarkets you only need two or three telephone numbers to get into it."
Still, in a country well supplied by cheese from the EU as well as its own domestic Jarlsberg, any opportunities won't come easy. "No one's starving to death in Norway because of the lack of British cheese," adds Giles.
What it's worth: the value of trade with Norway, Iceland, and Liechtenstein in 2020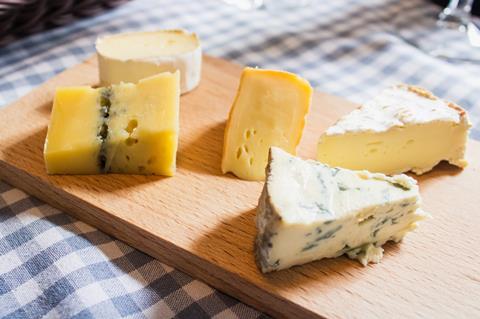 Food and drink
Imports: £492,033,832
Exports: £243,491,502
Cheese
Imports: £2,836,898
Exports: £1,665,254
Fish
Imports: £383,267,272
Exports: £4,364,633
Source: HMRC
Fish processing
Britain's fish processing industry, with its 18,000 jobs, was also hailed a winner of the deal by the UK government. Norway and Iceland supply much of the fish that ends up on British plates, arriving via the likes of Birds Eye and Young's.
Given this trade is already well established, the deal is unlikely to boost sales in any meaningful manner, says Andrew Kuyk, director general of the Provision Trade Federation and the UK Seafood Industry Alliance, representing British fish processors.
What the tariff reductions will do, however, "is provide some welcome extra margin at a time when there's an awful lot of cost pressures elsewhere in the supply chain".
The trade deal is separate from negotiations over fishing quotas, which collapsed last month. The failure to reach an agreement was branded a "disaster" by fishermen, which could put hundreds of jobs at risk. There will therefore be hopes that the latest deal reopens the door for talks.
The modest gains for agri-food products on both sides are perhaps reflective of Norway's current domestic political situation. Elections are upcoming this year, with the centre-right government struggling to win more support from farmers. Norway's minister of agriculture and food, Olaug Bollestad, expressed relief that the deal was landed without having to give tariff-free import quotas on sensitive Norwegian agricultural products such as beef, lamb and dairy products.
Erna Solberg, Norway's prime minister, summed up the trade-offs of the deal: "We have given on cheese, but we got a little more on fish." UK trade secretary Truss was more enthusiastic, branding the agreement as a "major boost for our trade with Norway, Iceland and Liechtenstein". There are still, however, several problematic areas to be resolved, Solberg pointed out.
The first is that the rule changes are not "dynamic" like they are in Norway's deal with the EU. This means when rules change in one country in the new trade deal, the other countries in the pact will not necessarily follow suit. Further talks will consequently be required in the future to maintain alignment as each country's regulatory framework naturally evolves.
The second is that veterinary rules "have not been fully cleaned up" according to Solberg, meaning foods of animal origin such as meat and cheese will have to be checked at the border. This makes it inevitable trade will be "more bureaucratic and less dynamic" than pre-Brexit arrangements, with more red tape and costs.
The UK government claims this will be mitigated by "cutting-edge digital provisions" to enable British companies to export to Norway, Iceland, and Liechtenstein "without a single piece of paperwork". All documents, contracts and signatures will be electronic, the government says, "allowing goods to move seamlessly across borders". However, a pledge of 'friction-free trade' may ring rather hollow for some businesses still coming to terms with the same unrealised promises that accompanied the EU deal.
Will the Norway deal be a game-changer? No. But that doesn't mean it's not a nice-to-have. For some businesses it may be just the ticket. If enthusiasm for it seems slightly muted, it is likely that businesses, like government, still have bigger fish to fry.