A new generation of posher, trendier (and pink!) drinks has captured the imagination of Britain's shoppers, who are drinking considerably less, but better booze. Which spells bad news for some of the category's biggest players. So who's come out on top? Here are the 10 biggest alcohol brands in Britain ranked by sales for the year to 21 April 2018: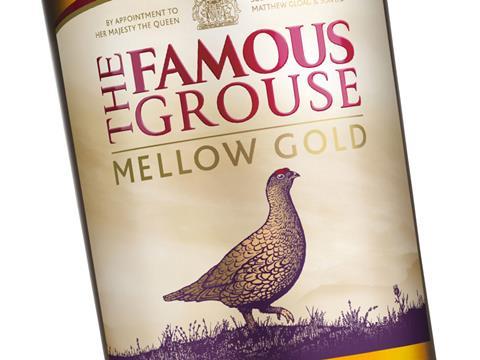 10 (10) The Famous Grouse
Sales: £216.3m Growth: 2.9%
Despite shoppers' growing indifference to blended whisky - with vodka now the nation's favourite hard stuff - The Famous Grouse has added £6.1m to its value over the past 12 months.
Seeing as volumes are up just 0.2%, most of that extra cash is the result of inflation. Nevertheless, the brand's average price per litre is still 22p lower than chief rival Bell's.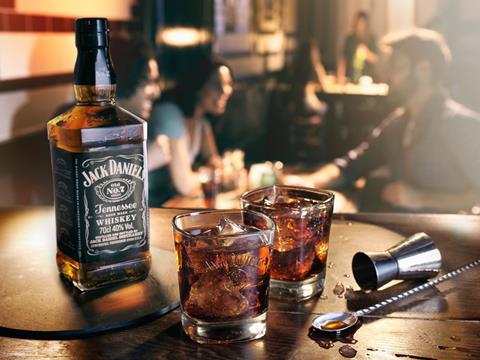 9 (8) Jack Daniel's
Sales: £246.1m Growth: 10.8%
Jack Daniel's has been on a roll since overtaking The Famous Grouse (10) in 2016 to become Britain's favourite whisky brand. The Brown-Forman-owned tipple has added £24m to its value, raking in the sixth-largest gain of any brand in the top 100, and the second highest gain for any spirit behind Gordon's (6).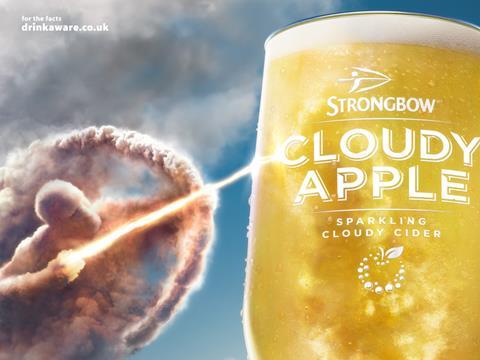 8 (7) Strongbow
Sales: £266.8m Growth: -5.2%
The UK's favourite cider is worth £14.6m less than last year. Most of that loss is down to the decline of Strongbow's Original variant as the UK's drinkers turned to craft and flavoured ciders.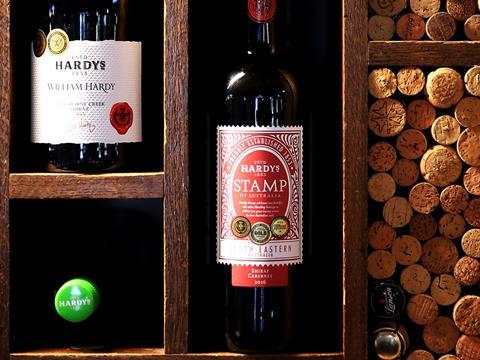 7 (6) Hardys
Sales: £271.3m Growth: -7.2%
The UK's number one wine has a "breadth of appeal and appropriate price, and quality for numerous and varied occasions" says David White, marketing director for owner Accolade Wines. Yet even these attributes couldn't stop the brand shedding £21m last year.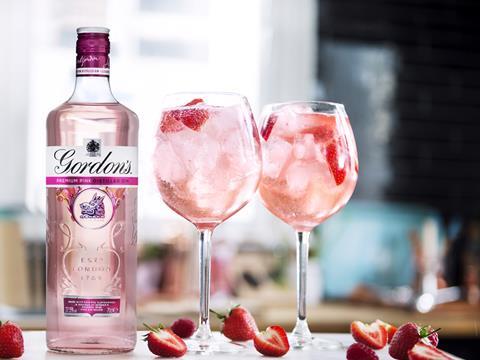 6 (9) Gordon's
Sales: £276.5m Growth: 29.7%
Posh gin might be making headlines, but Brits certainly haven't lost any love for the mainstream stuff if the performance of Gordon's is anything to go by. The Diageo brand has added a gargantuan £63.4m to its value - the single largest gain of any brand in the top 100.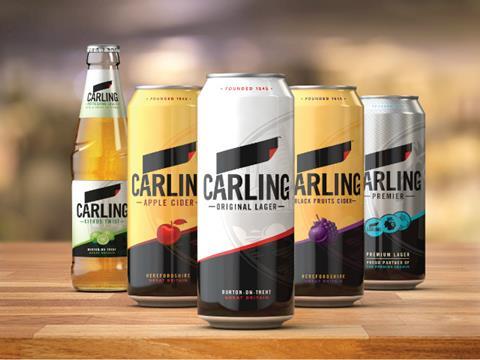 5 (5) Carling
Sales: £350.1m Growth: 8.7%
Carling's core beer has added 3% to its value despite Brits' growing disdain for mainstream domestic lager. The main headline, however, is the rise of the Molson Coors brand's cider. Its Black Fruits variant launched in March 2017, adding £13.2m in value sales over the past 12 months.
4 (3) Foster's
Sales: £354.2m Growth: -11.9%
With a crushing £47.9m loss, Foster's has been knocked from its position as Britain's third-biggest booze brand by Budweiser.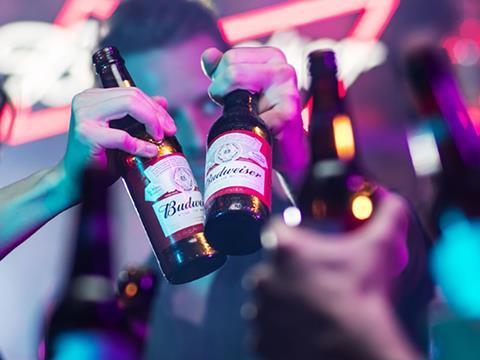 3 (4) Budweiser
Sales: £418.4m Growth: 13.3%
The UK's second biggest-selling beer had a "fantastic" year, says its UK marketing manager Rowan Chidgey. Brits necked an extra 22.2 million litres of Bud, helping it leapfrog Foster's.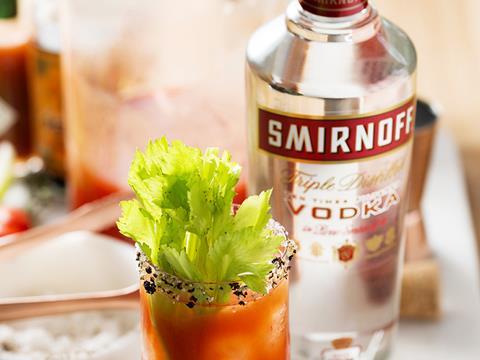 2 (2) Smirnoff
Sales: £485.4m Growth: 0.0%
What on earth is going on with the UK's biggest vodka brand? Its flagship Red Label vodka is down £5.5m, while its trio of Smirnoff ciders are flying off the shelves. In fact, the combined £14.1m sales racked up by Smirnoff's ciders was the only thing that stopped the brand falling into an overall decline (even a solid £2.7m in sales of new Smirnoff Raspberry wouldn't have been able to offset the hero brand's slump).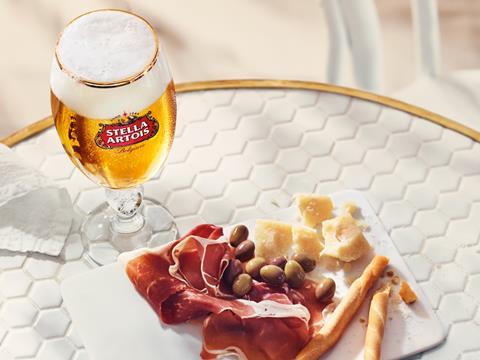 1 (1) Stella Artois
Sales: £533.3m Growth: 1.5%
Five years ago Stella Artois' sales were dropping fast. The brand was suffering from years of being piled high and sold cheap. No one would have imagined that, half a decade later, Stella would be raking in the cash thanks to its "premium" credentials and sponsorships of posh racing events like Ascot and Wimbledon. Or that pubs would be giving away promotional free plates of olives specifically chosen to pair with the brew.
But that's the genius of the marketing machine that is parent company AB InBev. Stella's core lager has added a cool £29.8m to its value to hit £514.8m, which in isolation is one of the year's largest gains.