91 (89) Kettle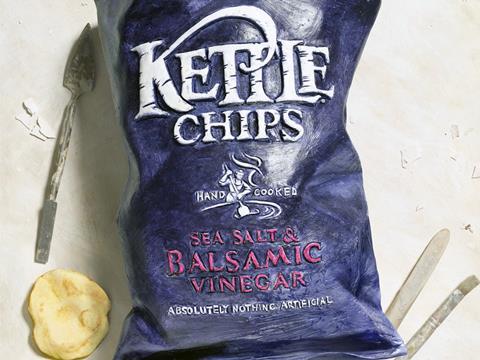 Volumes are down 9.6%, proving how much price hikes can hurt in a deflationary market. Particularly the deal-reliant posh crisps market. The launch of Kettle Baked Chips, three new seasonal flavours to the core range and Kettle's first on-pack promotion weren't enough to drive growth.
92 (90) Wiseman milk
Sales: £95.0m (–4.4%)
Price wars in own-label milk have made the past year tough for liquid milk brands, but brand owner Müller is upbeat about Wiseman's prospects regardless: "Nobody has invested more in fresh milk production and distribution than we have," says commercial director Dan Howell.
93 (98) Capri-Sun
Sales: £93.6m (+4.3%)
Capri-Sun's first outing on TV in five years has helped drive volumes up 8.5%, as has the Fruit Crush range, says CCE. The new 6x330ml resealable format was launched to appeal to 20 and 30-somethings who take a packed lunch to work. The new No Added Sugar range is the focus for 2015.
94 (96) Dr Pepper
Sales: £92.5m (+0.9%)
If there were a prize for the quietest top 100 brand, Dr Pepper would surely get it. Despite an uneventful year on the innovation and ad front, the Doc has managed to keep growing in value even though volumes are down slightly, suggesting the brand's drinkers are a loyal bunch.
95 (88) Rowntrees
Sales: £92.2m (–10.0%)
Sub-brand Randoms launched Tandems in 2014, but it wasn't enough to put Rowntrees in growth. Growing demand for low-sugar snacks and the removal of sweets from checkouts won't have helped. Neither would the 2.1% growth of rival Maynards, just outside the ranking at 120.
96 (92) Snickers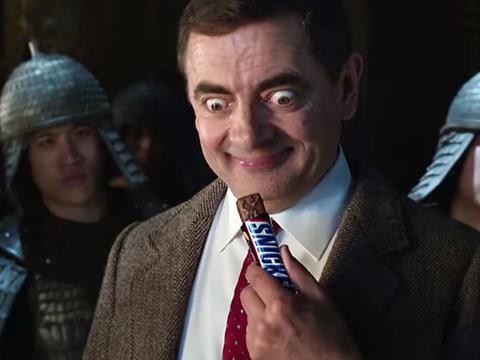 Sales: £88.5m (–9.3%)
Despite Mr Bean's kung fu antics in the ad, Snickers continues to suffer as grocers remove chocolate from checkouts and other bars (and Dairy Milk) outmuscle it. The More Nuts, Caramel and Chocolate limited editions briefly replaced the standard Snickers in a bid to revive sales.
97 (109) Plenty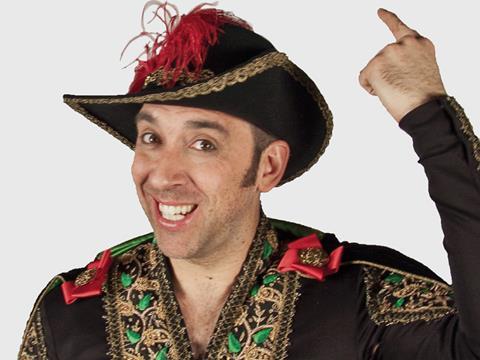 Sales: £87.8m (+10.4%)
Plenty posterboy Juan Sheet is no shrinking violet. He's been waving his towels on TV ads and strutting across Plenty's YouTube channel (a category first) throughout 2014.
Now he's got his eye on Lorraine Kelly. Plenty forked out £8m on a new campaign in January, including sponsorship of ITV daytime show Lorraine."With an audience strongly aligned to the brand's own consumer profile, this is a great fit for Plenty," says brand manager Laura Burrows. "It helps build awareness of the Plenty range via a well established TV show that's trusted, relevant and popular."
Of course, Juan can't claim all the credit for Plenty's top 100 debut and £8.3m growth. Value-added NPD such as The Big One and Dura Cloth have been crucial. Burrows says sales of The Big One – offering bigger sheets for bigger jobs – are currently in 9% growth and have contributed a cool £1m to the brand's overall growth in the past year.
"Each Plenty product features a differentiated position on pack for a clearer, convenient shopping experience for specific cleaning requirements," she adds. Proof, if it were needed, that even in the most commoditised of categories, brands can add value.
98 (103) Walkers Sensations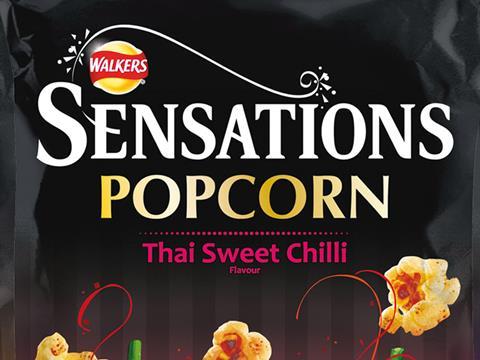 Sales: £86.9m (+0.5%)
Sensations makes its top 100 debut despite a 4.3% fall in volume. Last May the brand extended into popcorn. How long Sensations will stay on our list is another question. The posh brand is now competing with Walkers Market Deli, which has racked up £10.3m since its June launch.
99 (99) Crunchy Nut
Sales: £85.6m (–4.5%)
It's no big surprise Crunchy Nut is struggling, given the torrid time cereals are having at the moment. But it's held up better than Special K (no72), thanks in part to a 6.4% fall in average price. The brand says above-the-line marketing and 'exciting' NPD will help broaden appeal in 2015.
100 (94) Clover
Sales: £85.3m (–9.8%)
Sales of branded butters and spreads continued to plummet during 2014, but Dairy Crest will argue Clover is outperforming the decline in the overall spreads category, which is partly explained by a reduction in promotional activity. Clover remains the fourth bestselling BSM brand.