103 (126) Kinder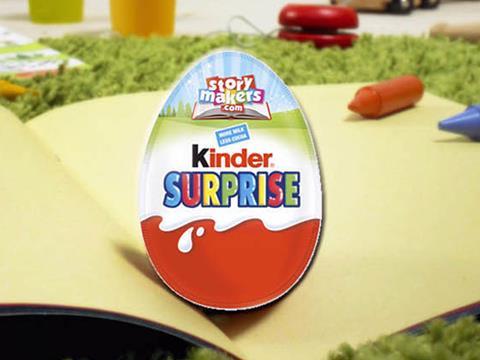 Sales: £82.2m (+31.6%)
If Kinder keeps this up, it will soon crack the top 100. Kinder Surprise Eggs have been a key source of the £19.7m growth, says Ferrero, citing the launch of pink and blue wrapped eggs containing licensed toys such as Batman and Polly Pocket in 2013 as a key move. Ads have also been crucial, says customer development director Levi Boorer: "We've a disproportionate share of advertising, equating to three times our market share."
104 (116) Lindt Lindor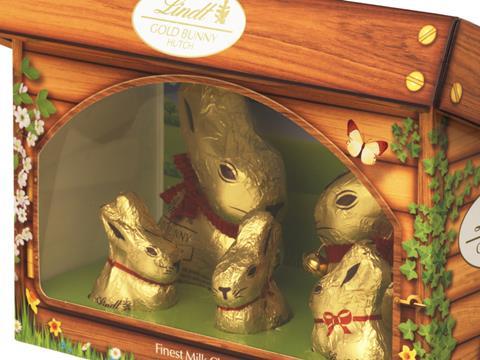 Sales: £82.0m (+12.5%)
Lindt's sales have been multiplying like bunnies, shifting an extra 3.2 million units (+9.8%) in the past year. General growth in Easter confectionery has helped, a trend the brand has been capitalising on with premium shell eggs. But it's not all down to Easter. The brand says Lindor Strawberries & Cream has proved a hit at Valentine's and Mother's Day, and Excellence chocolate slabs have also hit the sweet spot.
106 (110) Twirl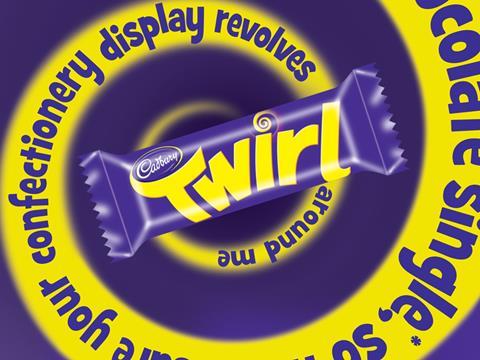 Sales: £81.4m (+3.5%)
Dairy Milk (no4) has commanded much of Mondelez's attention of late, what with all the NPD it's seen, but don't rule out the rest of the Cadbury countlines just yet. Twirl has put on an extra £2.9m with volumes up 3.1%. Savvy on-pack promotions have helped. Last summer, shoppers got the chance to win an 18-carat gold replica of their favourite chocolate bar and a place in a road trip to Barcelona, in two different initiatives.
107 (119) Buxton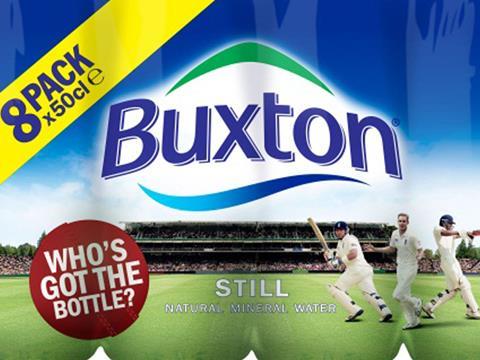 Sales: £81.4m (+18.4%)
Buxton's £35m state-of-the-art water bottling plant was designed to boost Nestlé Waters' capacity to bottle and sell mineral water. It's done just that: the brand has sold an extra £12.7m worth of water through the grocery channel – 18.6% more units. A landmark deal in which Buxton Natural Mineral Water sponsored the first three stages of the Tour de France further raised the brand's profile with the slogan Naturally Pumped Up.
114 (123) Oasis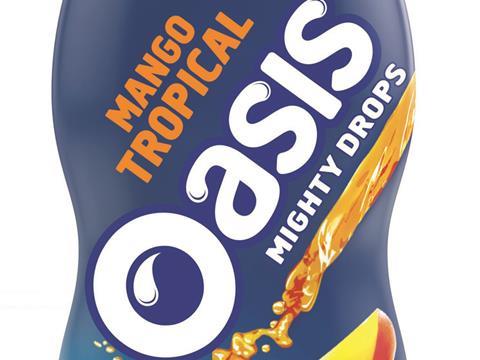 Sales: £75.7m (+16.4%)
Oasis has added a cool £10m to its value in the past year, with volumes up 14.4%. A combination of NPD and advertising aimed at the brand's core young adult audience is to thank for this. The brand returned to TV in 2014, launched water enhancer range Mighty Drops and unveiled new flavour Pineapple Rush. "New flavour innovation is vital to keep regular shoppers engaged and drive trial within juice drinks," says a spokeswoman.
133 (144) Creme Egg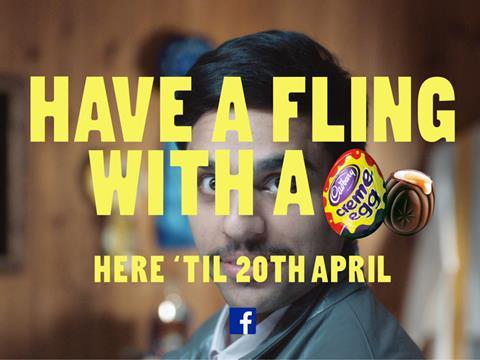 Sales: £58.0m (+12.7%)
Mondelez hid 'Gooless Eggs' in stores across the country in 2014 in a promotion the brand plans to resurrect this year. The Have a Fling TV campaign and outdoor activity helped boost volume sales by an impressive 13.9% to 65.4 million units. The fondant favourite also wooed its fans in the ice cream and biscuits aisles via licensing tie-ups with R&R (Creme Egg-branded ice cream lines) and Burton's (Cadbury's Special Occasions range).
134 (138) Wotsits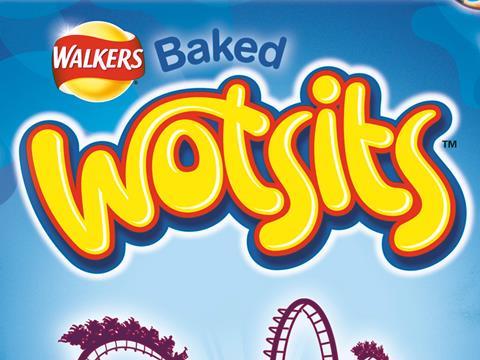 Sales: £57.9m (+8.3%)
A rather quiet year for the cheesy baked snack. Still, it's managed to put an extra £4.4m through grocers' tills, with 5.1% more units being shifted. The brand's baked credentials will have helped, as consumers increasingly steer clear of fried crisps in light of the ongoing debate around obesity. There's another factor that might have helped, though: last March the tabloids revealed pop star Rhianna was 'addicted' to Wotsits.
136 (136) Yorkshire Tea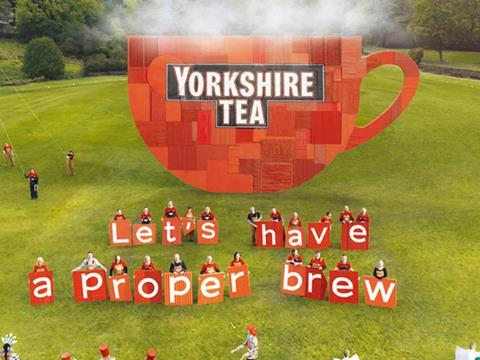 Sales: £55.9m (+3.4%)
Yorkshire may have only added an extra £1.8m to its value in the past year (volumes are up 1.2%), but compared with rivals PG Tips (no58) and Tetley (no87) it's still a performance worth toasting. A drop in promotional activity on black tea in the supers has weighed down Yorkshire's strong growth of recent years, which has seen the formerly regional player become a national brand, but strong marketing has helped keep the brand in the black.
139 (146) M&M's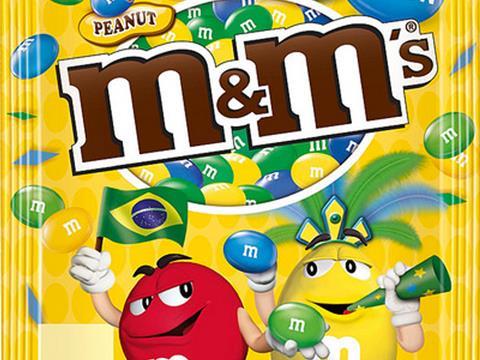 Sales: £54.1m (+11.0%)
A jump up of eight places can be attributed to three strong initiatives, which helped alleviate a sharp fall in average price. Brazil Limited Edition Colour Mix was supported in store, on-pack and via ads (including £1.7m on TV). Now in its third year, Sweet Sundays saw the return of the pouch collector cinema ticket scheme supported by a £1.4m media spend. M&M's Halloween Limited Edition treats completed the trio.
141 (149) Heroes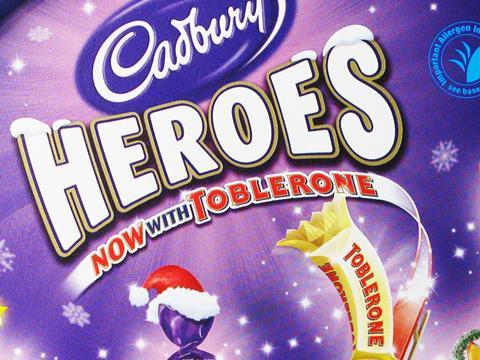 Sales: £51.7m (+7.7%)
Cadbury Heroes got a new pack design for Christmas, in a move Mondelez says gave the brand "real personality". But it wasn't just the shiny new packaging that helped the brand turn in such a heroic performance (volumes are up 6.6%, driving £3.7m growth). In October, we revealed how tubs of fellow festive favourites Roses and Nestlé's Quality Street had shrunk. Heroes' Christmas offering stayed the same at 760g.