These cutting edge innovations not only look good, they tackle food waste, help the environment and save consumers time:

The non-stick ketchup bottle
US scientists offered up a solution to hours lost banging on the end of a stubborn ketchup bottle in March 2015 when they signed a deal to bring LiquiGlide technology to supermarket shelves. Invented at MIT, the innovation creates a permanently slippery surface along which the likes of ketchup, mayonnaise and toothpaste slide effortlessly. The non-toxic lubricant can be used on plastic and glass containers and can be adapted for different applications, say its creators.

Elmer's, a US glue maker, became the first to announce a deal to use the tech but there are rumours big mayonnaise and toothpaste brands are set to sign up too.

"LiquiGlide's technology allows for products to be packaged in ways that were never possible before," says co-founder and CEO Dave Smith.
The intuitive wine bottle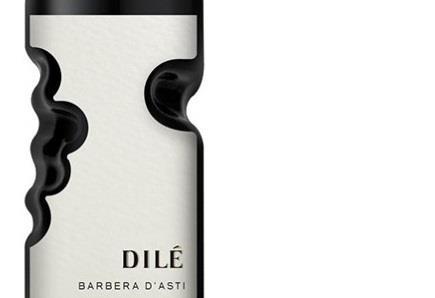 When Italian wine brand Dilé updated their packaging in 2015 they didn't just tinker with the label.

Unveiled at Bordeaux's international wine and spirits exhibition Vinexpo in June, the new design accommodates a drinker's grip on the bottle for practical pouring as well as sparking up a bit of conversation around the dinner table.

"It's great to see innovation in the wine category," says Steve Bewick, director and co-founder at design agency Purple Creative. "I've seen lots of interesting label designs but very few genuinely unique bottle shape designs."

The bottle isn't to everyone's tastes, though. "This looks like a solution trying to find a problem, it's the wrong solution with the wrong product," says Kim Osborne, partner at Fishpie Design Agency. "It looks like a first-year design course project; would you want a bottle of Château d'Yquem in this?"

For wine fans left cold by the Dilé design, though, there was the glow-in-the-dark label from French brand Luc Belaire in January 2015.

Labels on the brand's limited-edition bottles of Belaire Rosé Fantôme glow pink against the opaque black bottle when activated by a power button on the base of the bottle.
The edible water bottle: An edible ball set to change the shape of bottled water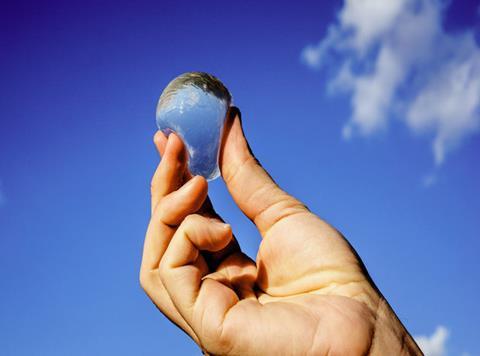 The team behind Ooho! - a spherical membrane made from seaweed - are positive their creation could soon solve the world's fractious relationship with plastic water bottles. By perforating its thin outer layer, users can drink water from the ball and eat the tasteless membrane at the same time (if they want zero impact on the environment that is).

The team of scientists behind the innovation took top spot at an EU competition in September 2015 for sustainable products. The prize was €20,000 to help bring the finished product to market, which they say they hope to achieve by 2017.

They're "easy and cheap to make, strong, hygienic, biodegradable, and can even be eaten" say its creators.

Ooho! isn't without setbacks, though. It doesn't hold nearly the same volume of water as a standard plastic bottle, it can't close once opened and it would likely need its own protective packaging for transport, undermining that zero environmental impact selling point.

Supporters still believe there's huge opportunities for the innovation regardless. Aled Thomas, director of EU climate initiative Climate-KIC, says: "The low-carbon economy is worth more than £120bn in annual sales, so innovations like Ooho! are hugely significant, to consumers, to fmcg companies and investors."
The ultra-convenient ready meal: A steamy way to cook food faster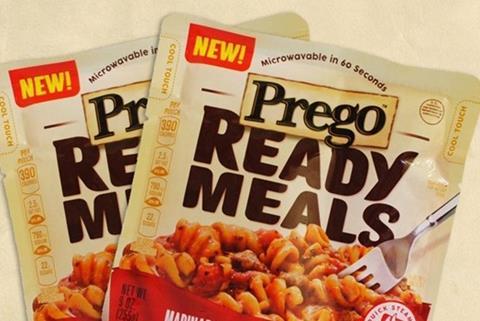 US manufacturer The Campbell Soup Co incorporated 'quick steaming technology' into its packaging to slash cooking times for a new line of Prego ready meals in 2015.

Sachets of its Marinara and Italian Sausage Rotini, which launched in the US market in July, are ready to eat in just 60 seconds, three times faster than Asda's microwaveable Italian Casarecce Pasta and two-thirds the speed of Dolmio Pasta's own ready meals. To speed the process up even more the pack has 'cool touch points' for handling and can be opened up into a bowl to cut out any washing up as well.

"Convenience is one of the biggest macro trends facing the UK market," says Sonia Whiteley-Guest, group commercial director at packaging specialists Sun Branding Solutions. "Hot on its heels is the growing trend for out-of-home eating, so combining the two, as ultra-convenient packs like this do, is a no-brainer."

European dairy producer Emmi thought so too, with the launch of its microwaveable All in One Fondü in October complete with a metal bowl full of ready-to-heat cheese that can be microwaved and used for dippiing afterwards too. And here in the UK market, ready-to-(h)eat technology is catching on too, with Tesco opting for what manufacturers claim is the first 'ovenable film' for its new range of bake-in-store snacks in December.
The chilled delivery box: A compartmental reply to the challenges of e-commerce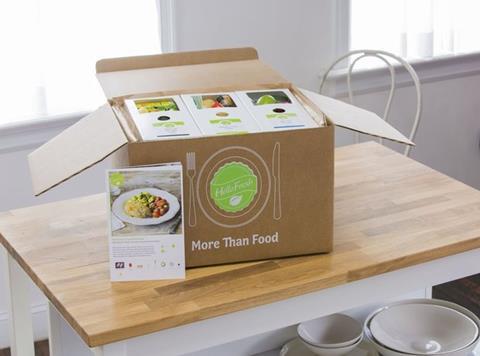 E-commerce throws up brand new challenges for fmcg packaging, particularly for the likes of subscription service HelloFresh, which promises weekly deliveries of meat, veg and dry goods all packed into a single box.

Packaging manufacturer Smurfit Kappa took on that challenge in 2015, designing a chilled recipe box compartmentalised to allow chilled meat, fish and veg to nestle up to fragile bags of herbs and spices with zero damage to either. "Our research and insight identified the need for individual compartments to bring organisation to disparate products and create visual stimulation for the consumer when the pack is opened," says Jason Peckham, market director for Smurfit Kappa.

The corrugated pack is a "brilliant example of versatile packaging for home delivery," says Barney Byfield, managing director of mail order firm Davpack. "The neat design is tactile and aesthetically pleasing for what is, after all, transit packaging," he says, while the flatpack design is "space efficient" and so easy for consumers to store and recycle.

This 'less is more' design could teach the major mults a thing or two. Only in November, Tesco drew plenty of poor press for packing a 24-piece dinner set to one consumer in no fewer than 48 boxes. The cardboard packaging was enough to fill a small room and even that didn't stop four bowls and a mug being smashed on transit.
The biodegradable beer bottle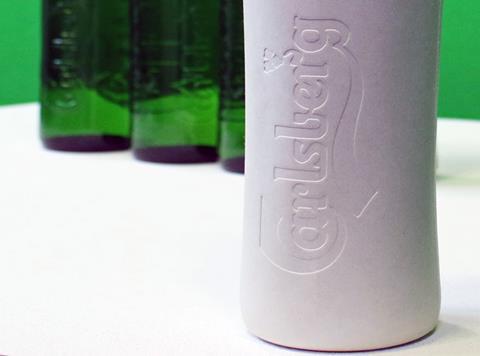 If Carlsberg did beer bottles they'd all be made of cardboard. The brand bragged about its plans for the world's first fully biodegradable beer bottle in January 2015, developed with packaging specialists ecoXpac, Innovation Fund Denmark, and the Technical University of Denmark. Made of wood and paper pulp (the material used in egg boxes), the Green Fiber bottle will naturally decompose alongside cardboard and newspapers while its glass counterparts are laboriously washed, crushed and melted for reuse. "If the project comes to fruition, it will mark a sea change in our options for packaging liquids," said Andraea Dawson-Shepherd, Carlsberg's senior vice president for corporate affairs at the Copenhagen HQ. In fact we'll be sipping from eco-friendly beer bottles in three years if the innovation goes to plan.

It isn't the only booze brand to invest in biodegradable packaging, either. In December 2015 Veuve Clicquot switched to using recycled grape skins for the outer carbon packaging on its Champagne. "This type of thinking is hopefully the tip of the iceberg as more and more companies are inspired," says Steve Bewick, creative director and co-founder at design agency Purple Creative. "I think, and hope, this is the start of an eco-revolution in alcohol packaging."

Plant based packaging specialists Vegware says its sales growth of 57% year on year is proof consumers are ready to embrace this new trend. "We see no slowdown in demand for eco options - this is where the real innovation is," says sales director Teresa Suter.
The yoghurt on a stick: technology that could lend itself to other categories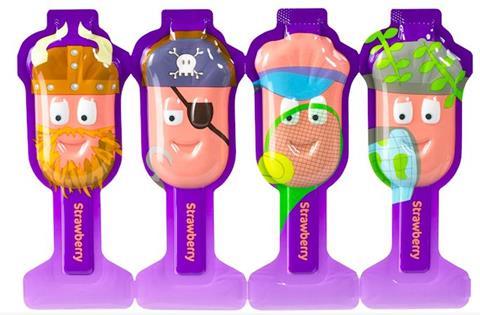 Tapping the booming food-to-go category, Kerry Foods rolled out the world's first 'yoghurt on a stick' in 2015. The 'peel and release film technology' in Yollies allows kids to pull yoghurt out of the protective pod with (apparently) zero mess and the branded laminate to transfer on to the yoghurt inside. "Yollies plans to refresh the pods in the future with new characters and seasonal events to keep the brand fresh and exciting," says innovation director David Hamilton.

The manufacturer joined forces with packaging specialist Amcor to bring the product to market, which insists the applications for the technology don't stop with yoghurts. Soft cheese, oils, dressings and condiments could all find their way into pods too, they say.
The smart soft drink: Packaging comes alive with smart cans and bottle sensors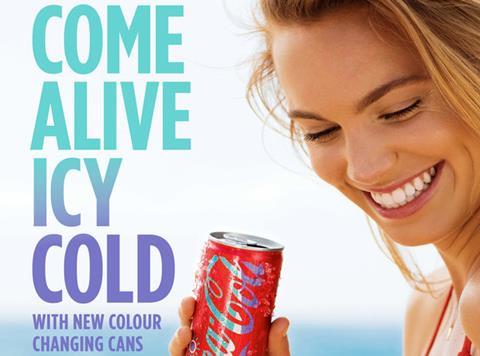 Coca-Cola made its packaging smarter in 2015 with the launch of its Come Alive marketing campaign in September. Consumers in the South Pacific benefited from colour-changing labels brought to life by cans and bottles chilled to their optimal drinking temperature throughout summer.

Not only that, but image recognition technology connected consumers to giveaways and gift experiences with a quick snap of the state-of-the-art can. The packaging aimed to tempt in more teens, said the brand, driving 1.7 million youngsters to watch a campaign film on its YouTube channel and the #COKEcomealive hashtag to trend on Twitter more than once.

"For the youth-centric audience Coke want to reach, the element of fun, interaction and instant gratification captures attention and makes the brand experience more memorable," says Jo Saker, creative director at design agency Parker Williams.

But intelligent packaging isn't only for kids. In March 2015, Diageo unveiled its 'smart bottle' of Johnnie Walker whisky in Barcelona, which uses electronic sensors to detect if a bottle has been opened and where it is along the supply chain.

The drinks brand says it allows them to target offers to consumers that scan a bottle with their smartphone. If a bottle is still on the shelf they'll send through promotional offers but once it gets home and has been opened these'll switch to cocktail recipes.
The resealable strawberry punnet: a stackable and resealable 'milestone' in fruit packaging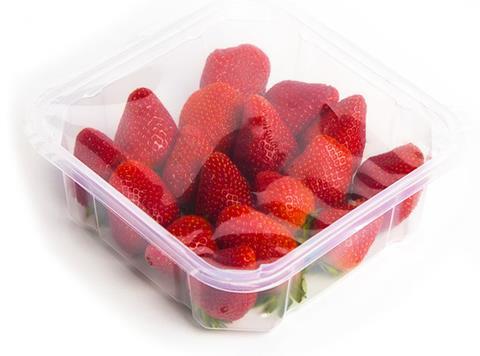 Hailed by its manufacturers Wellpak as a "milestone" in fresh produce packaging, the Ezo Punnet claims to be the first resealable punnet for berries. Launched in December 2015, the pack can be resealed multiple times, even when frozen, keeping fruit fresher for longer, the company says. It is also stackable, unlike traditional fruit punnets. Next month, the innovation will go live with its first major UK retailer, though the manufacturers are remaining tightlipped who it is.

With food waste high on the public agenda, resealable packs that extend shelf life will become more and more in demand, says Gerry Sherwood, event director for EasyFairs, the company behind the Packaging Innovations exhibition. "The role resealable packaging can play in preventing food waste is huge," he says.
The frozen cider pouch: pouches set for 'limitless' use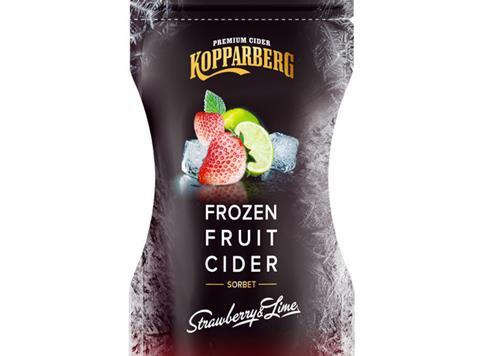 Babyfood brand Ella's Kitchen may have pioneered pouches back in 2006, but fmcg continues to innovate with the format and in 2015 frozen drinks pouches transformed the RTD category, trebling in value to £16m and accounting for 7% of value sales. One of the latest came from Kopparberg with what the brand claimed was the world's first frozen cider in strawberry & lime and elderflower & lime flavours in April. The individual 250ml metallic pouches can be kept in the freezer for eight hours then squeezed and poured into a glass.

The potential for pouches in fmcg is "limitless", believes Paul Williams, creative director at Springetts Brand Design. "Anything that is currently in glass or cans could move to pouches: jams to shampoo, protein spreads to soups," he says. "Most new granolas are already in pouches and with the rise in drink pouches I can see a few water brands moving to the area in the future.

"Innovation coupled with millennials' acceptance of the technology across a diverse range of categories means there are more and more brands moving across to the technology," he adds.