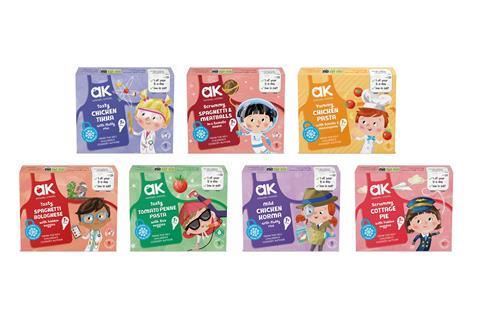 Baby meals brand Annabel Karmel has moved the production of its frozen meals to Kerry Foods.
The brand's seven-strong range of frozen meals will be produced by Kerry Foods from 28 September. Previously manufactured by David Wood Foods, the lineup will feature refreshed recipes and new box packaging.
It said the move would support the category growth ambitions of its retail partners, having recently expanded its listings at Ocado, Tesco and Sainsbury's.
Founder Annabel Karmel said continued investment into the range and education around the benefits of frozen meals would "further entice shoppers" into the category.
"We've made incredible headway in supporting retailers to de-ice perceptions of the inferiority of frozen over fresh, but there is more to be done," she added, noting the Kerry Foods tie-up would be "instrumental" in getting more shoppers buying into frozen baby meals.
This marks the second supplier switch for Annabel Karmel in little more than a year. The brand was forced to switch suppliers of its chilled meals to Pro Pak last year due to a legal spat with rival babyfood maker Little Dish.
Little Dish signed an exclusivity deal with Brooksby Foods owner Samworth Brothers, which was manufacturing for Annabel Karmel at the time.
Talks between Annabel Karmel and Samworth led to the exit deadline being extended from June to August 2019. In response, Little Dish made an injunction application against Samworth to prevent it from manufacturing for Annabel Karmel during the notice period.
However, the saga came to a close when Little Dish withdrew the application, saying the matter had been "settled amicably".