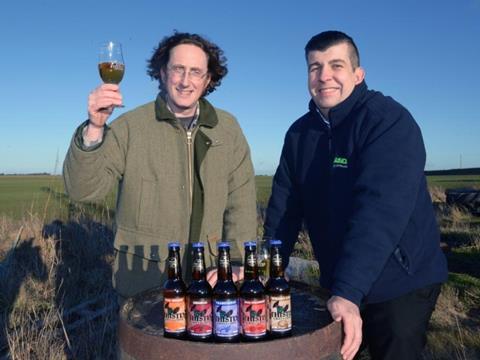 Thistly Cross Cider has secured its first listing with Asda, which is to stock five varieties of its fruit and apple ciders.
The £150,000 deal will see Original (7.2% ABV), Traditional (4.4% ABV) Real Strawberry, Real Ginger and Whisky Cask (all 6.9% ABV) sold in 56 stores across Scotland from this week. The Whisky Cask variant is aged for at least six months in single malt Scotch casks previously used by the Glen Moray distillery, said the supplier.
"We are delighted to have secured our first listing with Asda," said company director Julia Rennie. "Our cider is made in Scotland from the finest quality fruits, so it's great to see that Asda is continuing to invest in providing a range of products full of Scottish provenance and taste."
The Dunbar-based business has doubled in size over the past year and now employs 14 staff at its East Lothian site.
Brian O'Shea, Asda's regional buying manager for Scotland, added: "The Thistly Cross cider products are premium quality and will give customers a new and local choice.
"Feedback from everyone who has tried the new lines has been incredibly positive so we look forward to working with the business closely and hopefully increasing the range of products available in–store in due course."