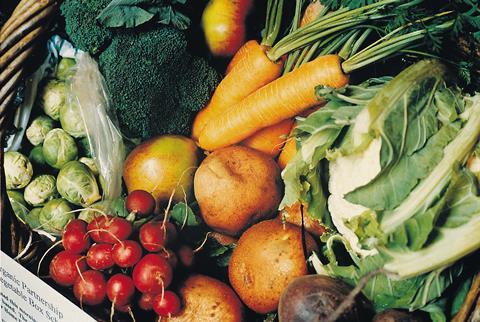 Brexit risks sabotaging the £50m-a-week UK organic food sector, industry leaders warned this week.
The FDF, NFU and other groups are working to raise awareness of the threat to the organic sector posed by a deadlock in negotiations with the EU.
While the UK has said it will recognise imports of organic products from the EU post-Brexit, the move has not yet been reciprocated by Europe in talks. The lack of mutual equivalence means exports from UK producers face being banned from January.
The total trade in organics between the UK and the EU is worth nearly £750m a year, with exports of UK organic food and drink to the EU making up around £225m of that sum.
The groups have already written to prime minister Boris Johnson urging negotiators to seek "equivalence" on organic rules as part of a trade deal.
An FDF spokeswoman said: "In early September, more than 30 organisations including the Organic Trade Board, the FDF, NFU and Omsco wrote to chief negotiator Lord Frost and the chancellor of Duchy of Lancaster, Michael Gove, to raise awareness of the importance of mutual equivalence between the UK-EU for organic products.
"Without equivalence, there is a ban on the export of organic products to the EU. While the UK has recognised equivalence of organic imports to the UK, the same has not been secured from the EU," she said. "Representatives in the sector continue to press for mutual equivalence as the end of the transition period draws closer."
The fight to raise awareness of the threat to the export trade, which also involves Yeo Valley and certification body OF&G, comes despite new figures from Nielsen showing booming popularity of organic produce within the UK.