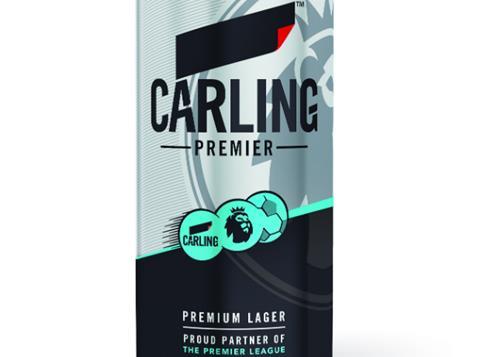 Carling has resurrected its 'premium' lager brand Carling Premier ahead of its latest Premier League partnership.
Distribution of the 4.7% abv lager, launched in 1994 to coincide with Carling's first Premier League sponsorship, was never stopped but has been significantly scaled down over recent years.
However, it would now be "widely available across both the on and off-trade" following a relaunch that recognised the vocal support customers had shown for it over social media, Carling said.
The revival of Carling Premier would create a "premium option" within the Carling portfolio and tie in with its current Premier League sponsorship, the brewer added.
"Relaunching Carling Premier now makes perfect sense," said Carling brand director Jim Shearer. "Not only does the launch tie in with our partnership with the Premier League but also comes at a time when many consumers are looking for something more premium."
It is available now in 440ml cans branded with Carling's new logo, unveiled in February as part of a major rebrand aimed at widening appeal among new consumers.