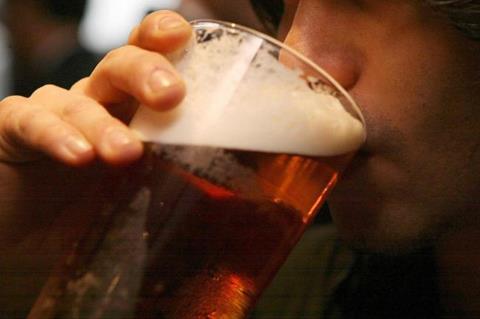 Government plans for a curfew on pubs and restaurants will be another "crushing blow" for the hospitality sector, out-of-home bosses warned today.
With Boris Johnson today set to announce moves to order pubs and other hospitality venues to close at 10pm, as well as restricting the sector to table service only, pub bosses warned many businesses would collapse unless they received further financial support.
"These restrictions will come as another crushing blow for many hospitality businesses struggling to recover so it's crucial these new rules are applied with flexibility," said Kate Nicholls, UKHospitality CEO.
"A hard close time is bad for business and bad for controlling the virus – we need to allow time for people to disperse over a longer period. Table service has been widely adopted in some parts of the sector since reopening but it is not necessary across all businesses, such as coffee shops."
She added: "It is hard to understand how these measures are the solution to fighting the disease when government data shows that just 5% of infections out of the home are related to hospitality. Where such restrictions have been put in place locally they have not cut infection rates, merely damaged business and cost jobs."
The trade body is now calling for the government to extends its VAT cut to the end of 2021 and the business rates holiday into next year as well as further measures to protect employment in the sector.
Emma McClarkin, CEO of the British Beer and Pubs Association (BBPA), said without extra government support the sector would be "devastated" by the curfew.
"As an industry we recognise the need to continue to support the government and local communities to manage the risk of rising infection rates," she said.
"We take our responsibilities in helping to curb the spread of Covid-19 incredibly seriously and pubs have adapted well to the 'new normal' over the past few months and will continue to do so, creating safe environments for socialising.
"A curfew is particularly heart-breaking for those pubs in areas where infection rates remain under control. There seems to be little available evidence that pubs, with their strict adherence to government guidelines, are unsafe, so we are unsure that this blanket measure will make a major difference.
"Make no mistake, a 10pm curfew will devastate our sector during an already challenging environment for pubs. Pubs were struggling to break even before today and these latest restrictions will push some to breaking point. Removing a key trading hour on top of fragile consumer confidence and the reduced capacity pubs already face will put thousands more pubs and jobs at risk.
"During the current circumstances every hour of trading is crucial to the survival of pubs – for many this curfew will render their businesses unviable."
A substantial cut to the rate of beer duty in the autumn Budget is another measure being called for by hospitality bodies.
The Society of Independent Brewers (SIBA) claimed pubs and brewers were "wrongly in the firing line" of the government's crackdown and said the proposals were particularly ill thought out coming after August's Eat Out to Help Out strategy.
"After a month of being encouraged to support the hospitality trade the public is now being warned off," said CEO James Calder.
"A 10pm curfew will be at best a marginal measure in controlling the virus, but will impact directly on pubs, staff and breweries. Why fire a 'warning shot' which aims to encourage the UK public to take measures more seriously, that actually hits pubs and brewers with no further support planned?
"We need a comprehensive new package of measures including VAT cut extension to beer, rent support, business rates cuts and a cancellation of the planned rises in beer duty for small brewers."
FDF CEO Ian Wright said the curfew could also kill off suppliers. "These new restrictions on the UK's fragile hospitality and food service sector are a potentially fatal blow to manufacturers who specialise in supplying the hospitality sector," he said.
"Many pubs and coffee shops will not be able to trade profitably under these new rules and will have to close again, with further threats from enforced closure due to local or national lockdowns. Those businesses and their suppliers also now face losing their furlough lifeline."