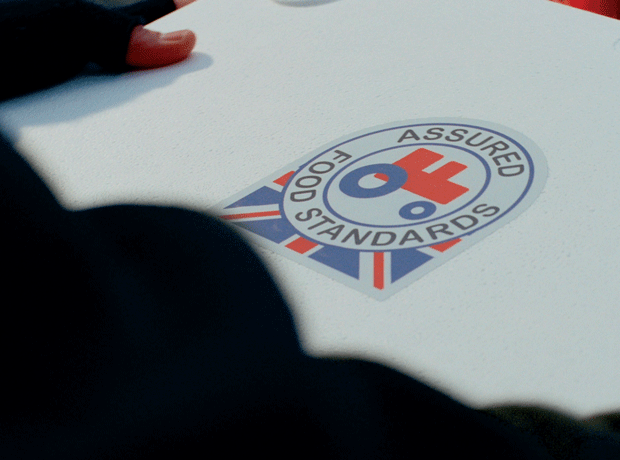 Red Tractor will no longer carry out physical inspections

Red Tractor also launches new logo

AHDB suspends pig health scheme
Red Tractor has suspended physical inspections until further notice as a result of the coronavirus outbreak.
The decision was made following government advice to avoid all non-essential contact where possible.
A remote assessment will instead be required to maintain certification for relevant sectors, although it is unconfirmed what this will consist of.
"As this health crisis deepens, we continue to review our policies daily to ensure that we have the right systems in place to protect the health of our members and their assessors," Red Tractor said in a statement on Friday.
Read more
The move has won the backing of food safety experts.
"I think this is absolutely the right thing to do," said Chris Elliott, food safety expert at Queen's University Belfast. However, he warned that "we won't really understand the downstream consequences of this for six months or a year".
Other certification schemes around the world could quickly follow suit, he said.
"There is a conflict between food security and food safety…but sometimes you've just got to take risks in terms of ensuring that the food supply keeps on moving."
Red Tractor's announcement came on the same day it launched a new logo to better promote the high standards and traceability of the foods carrying its label.
AHDB also suspended its pig health scheme assessments last week due to the pressure of the outbreak on its workforce.
"At this time, when there is a higher throughput and reduced workforce at plants, the roles of the official vets and meat inspectors must take priority over pig health scheme assessments," it said in a statement.