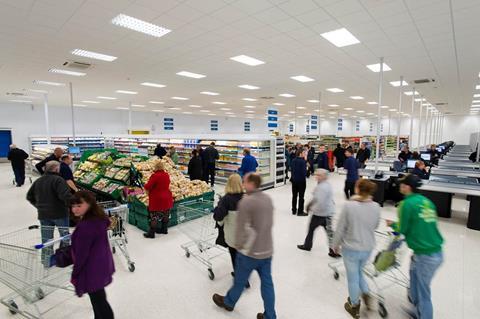 A raft of major suppliers have embarked on a new education programme to try to crack down on food waste within the industry, on the back of government funding secured by The Grocer's Waste Not Want Not campaign.
Spearheaded by food surplus redistribution organisation Company Shop Group, the Luminary Programme is billed as a first of its kind mentoring scheme for industry leaders. It seeks to deliver a step change in intelligent surplus management and reduce unnecessary food waste.
Partnering with Amazon, Bakkavor, Coca-Cola European Partners, Greencore, M&S, Mars, Morrisons, Nestlé, Nomad Foods, Premier Foods, Samworth Brothers, Unilever and Upfield, the programme will mentor future industry leaders and rising stars across the industry to try to imbed sustainable and social business practices.
It is being funded from the £15m announced by Defra in 2018 for food redistribution groups, following months of campaigning by The Grocer.
Founded over 50 years ago, Company Shop Group includes Company Shop stores and a social enterprise Community Shop.
Community Shop is the UK's first social supermarket chain and services customers in the UK supply chain, key workers and some of the UK's most deprived communities.
The Luminary Programme combines a mixture of toolkits, activities and mentoring and will be delivered predominantly online, using downloadable resources and activities.
Businesses taking part in the programme will be asked to nominate a senior sponsor, charged with driving forward sustainable change to their company's activities.
"We wanted this funding to create a long-term sustainable change in the UK food industry, so the impact could continue for years to come," said Company Shop founder and chairman John Marren.
"Our Luminary Programme is a great example of what we have achieved."
Government food waste champion Ben Elliot said: "The Luminary Programme is exactly the sort of creative thinking and industry collaboration needed to generate a step-change in sustainable practices and to move beyond the status quo.
"I applaud the work of Company Shop Group and look forward to seeing how they will educate and inspire organisations and businesses across our industry."
Wrap CEO Marcus Gover said: "The programme has the potential to deliver long-lasting behaviour change through encouraging more businesses and more sites to focus on the root causes of food surplus and waste."