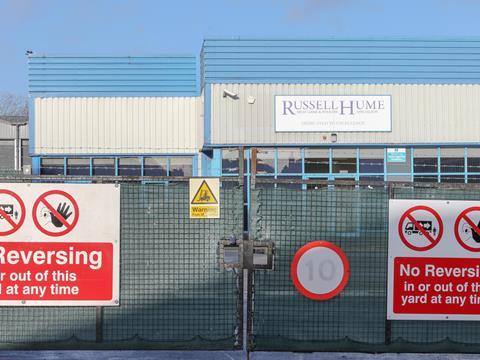 The cost of the investigating the Russell Hume scandal is now approaching £750,000, the FSA has revealed.
Speaking today in an update to the FSA board's business committee, the regulator's CEO Jason Feeney said the cost of the investigation into the collapsed meat wholesaler and related incidents was "now approaching three quarters of a million pounds of taxpayer's money".
That figure was expected to further increase over the coming weeks and months, Feeney suggested, as he stressed the FSA hadn't fully concluded its investigation "or any potential prosecution that might follow from that".
Given the rising costs of its actions into the Russell Hume scandal, FSA chair Heather Hancock added it was important the public understood "the consequences of the business doing the wrong thing, and everything that flows from that, including the cost to the taxpayer", which was "significant".
The Russell Hume scandal broke in January when a number of restaurants, caterers and pubs (including more than 900 Wetherspoons branches) were forced to withdraw meat supplied by the company after the FSA launched an investigation over what Feeney later described as "significant and systemic" inadequate food safety management systems.
While restrictions at its Liverpool site were later lifted, production did not resume before the company collapsed into administration on 18 February.
Feeney's accompanying report to the FSA business committee also noted that – with the exception of work at Russell Hume's London site – "no other attempts were made by the business to improve their on-site food safety management".
Allegations surrounding use-by labelling at Russell Hume prompted the FSA to increase scrutiny on other meat processors, leading to a flurry of enforcement action which saw Fairfax Meadow and Muscle Food withdraw products over use-by concerns.
"Investigations into potential criminal proceedings continue and the administrators are working with us on the release of compliant products," said Feeney. "The FSA's actions demonstrate the robustness of our incident response arrangements and our willingness to use the full range of enforcement options open to us based on the evidence," he added.