Mars recalls milk drink lines over bacteria fears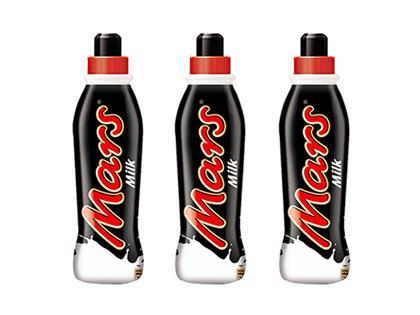 Mars has recalled some of its milk-drink lines over fears they could present a possible health risk to consumers.
The company has issued a recall notice on certain date codes of some of Mars branded sports-cap bottles and 750m fridge packs of milk drinks, which the Food Standards Agency (FSA) said was due to "elevated levels" of the bacteria bacillus that could lead to food poisoning.
The affected batch all had 'best before' dates between 19 December 2014 and 11 April 2015 and includes nine sports-cap lines – Mars milk (350ml, 376 ml), Starburst strawberry drink (350 ml), Bounty drink (350ml), Snickers shake (350ml, 376 ml), Skittles wildberry (376 ml), Galaxy smooth milk (350ml, 376 ml), Milky Way milk (350 ml), Mars Caramel milk (350ml) and Skittles Fruits (350, 376ml); and three 750ml fridge packs, Mars milk, Galaxy Smooth milk and Skittles fruits.
In a statement, Mars said the products were being recalled as a precaution and apologised to its consumers. "Mars and our suppliers take quality and food safety very seriously and apologise for any inconvenience" it said.
It advised anyone who has purchased the affected drinks not to drink them, but to contact its customer care team for more information. Product recall notices are also being displayed in retailers advising consumers of the recall and what they can do if they have bought the affected products.
It confirmed that no other pack formats or bottles sizes of the drinks were affected.
The products are manufactured for Mars by German-based supplier Milchwerke Mittelelbe GMBH, part of the Krüger Group, based in Stendal.