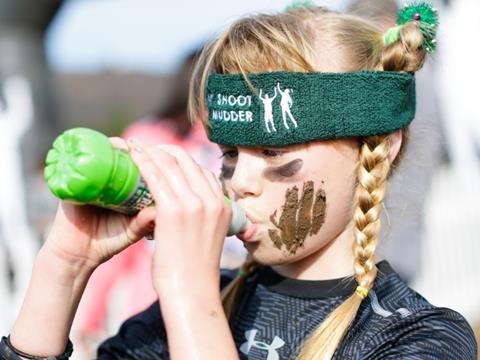 Britvic has joined forces with endurance event Tough Mudder to launch a version for kids.
Fruit Shoot Mini Mudder, aimed at children aged six to 12, is based on untimed mini obstacle courses designed to encourage children to 'try new things, build friendships and to work as a team'.
While Tough Mudder events have included a few obstacles for children, the new initiative – which will take place at locations across the UK and US - would "reinvent the entire experience", said Britvic chief marketing officer Matthew Barwell.
"We approached Tough Mudder with the idea of co-creating a unique event that would help get kids out and active and inspire their adventurous sides, just like it has done with adults," he said. "We have ensured kids are front and centre of the event, working closely with kids in the UK and US to create the Fruit Shoot Mini Mudder experience."
The initiative followed Britvic research that revealed children had limited access to outdoor adventures, added Barwell.
The first Fruit Shoot Mini Mudder course will be hosted alongside existing Tough Mudder and Mudderella events across the US, UK and Ireland, with expansion to additional regions and event formats planned for 2016 and 2017, he said. The first UK event is taking place on 2 and 3May in Oxfordshire.
Videos and photos from the events will be promoted across Fruit Shoot social channels, and a nationwide competition to win tickets will be launched later this year. Free Fruit Shoot samples and branded headbands will be available to participants.